5.

When Gabrielle Union showed off her freckles in an unfiltered selfie on her Instagram story: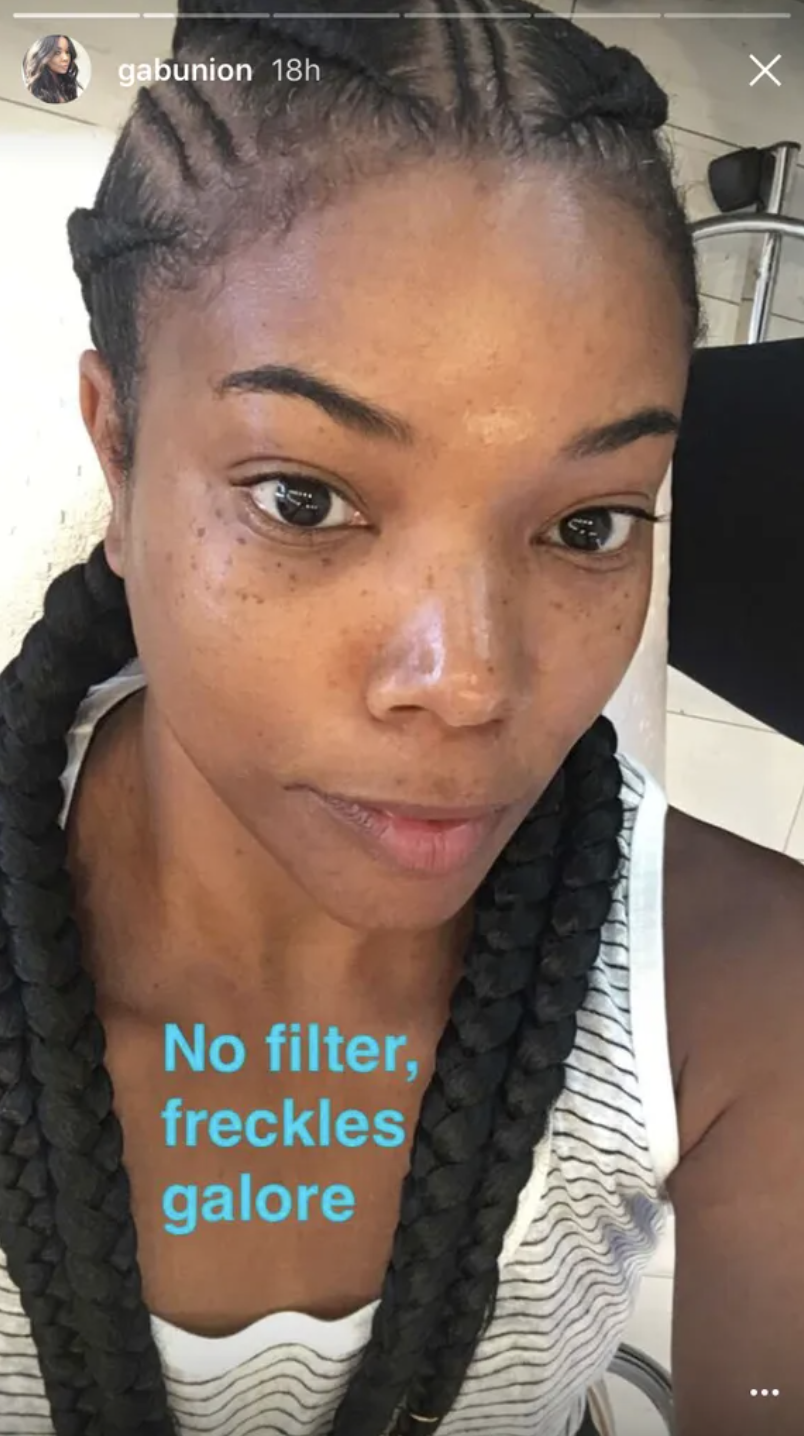 6.

When Aja Naomi King did an "after" photoshoot to celebrate her postpartum body with no filter, no makeup, and no editing, after giving birth to her son, Kian:
The magazine later released a statement, claiming they did not ask the photographer to make any changes to her hair and apologized for "not upholding the highest of editorial standards in ensuring that [they] were aware of all alterations that had been made."
14.

When Alicia Keys famously gave up wearing makeup in 2016 — and after receiving criticism, she also reminded people that "choosing to be makeup free doesn't mean [she's] anti-makeup":
Black History Month is here! Join us from February 1 to February 28 (or all year round) and support our content celebrating the culture.