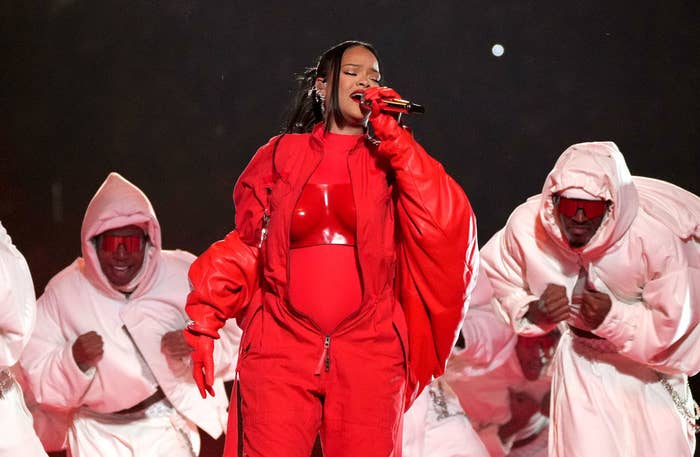 And along with Rihanna's incredible performance on stage, it was the singer's style that also captured people's attention. Fans raved about Rihanna's all-red monochromatic look — from her outfit to her nails to her makeup. And people were obsessed with the singer's hairstyle, which featured face-framing pieces and her hair middle-parted and slicked back into a multi-stranded braided ponytail.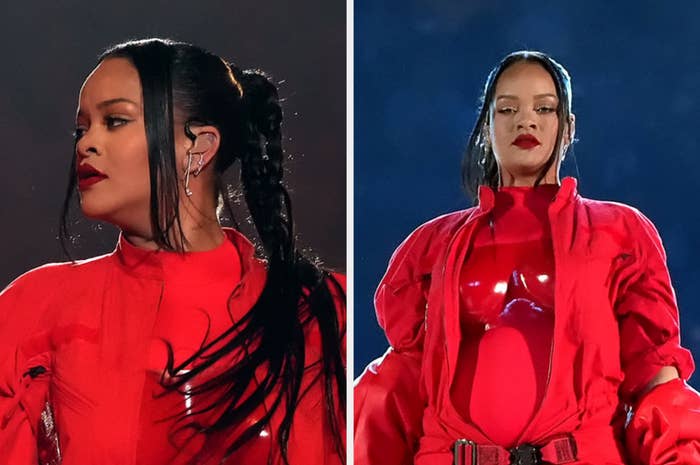 In the 50-second clip, Zany Sena starts the style by sectioning off two face-framing pieces in the front and slicking the rest of her hair back into a ponytail.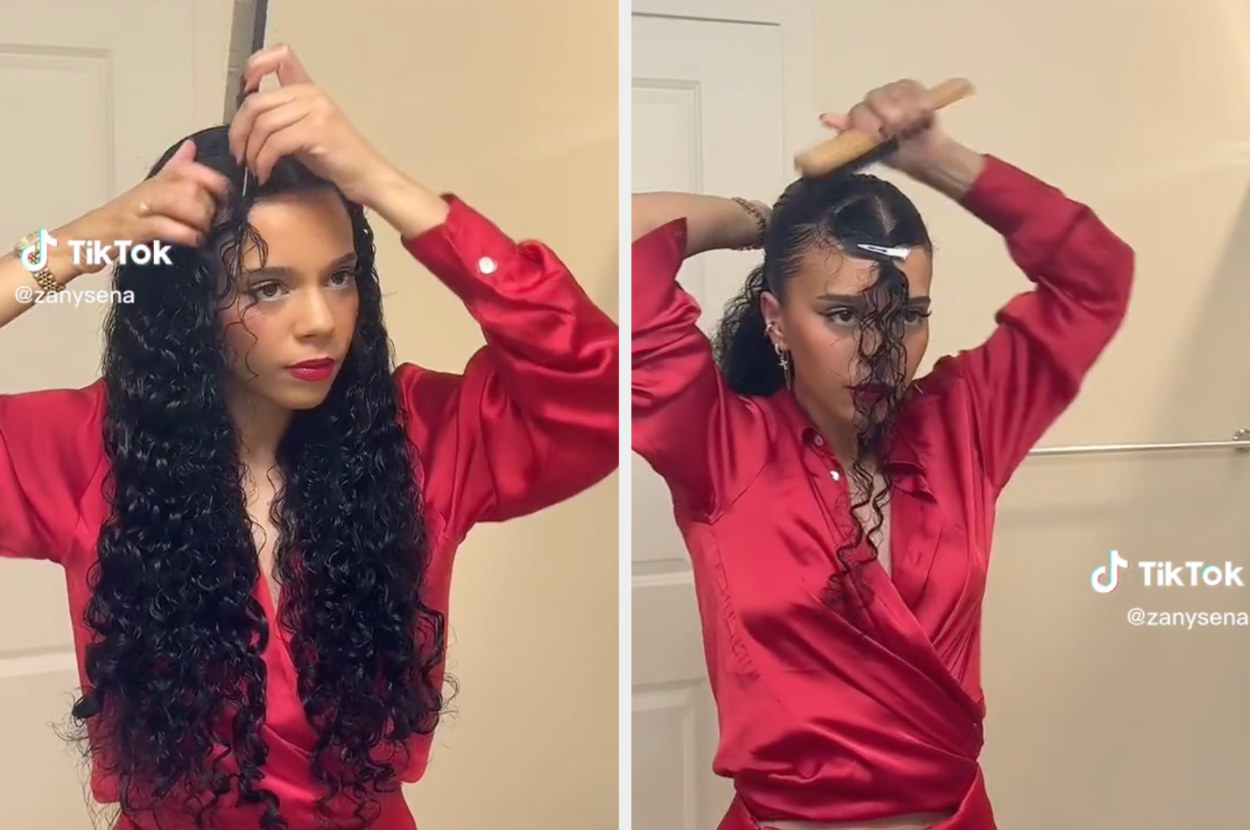 Then, she takes a small portion of the ponytail, braids it, and wraps it around to cover the ponytail holder.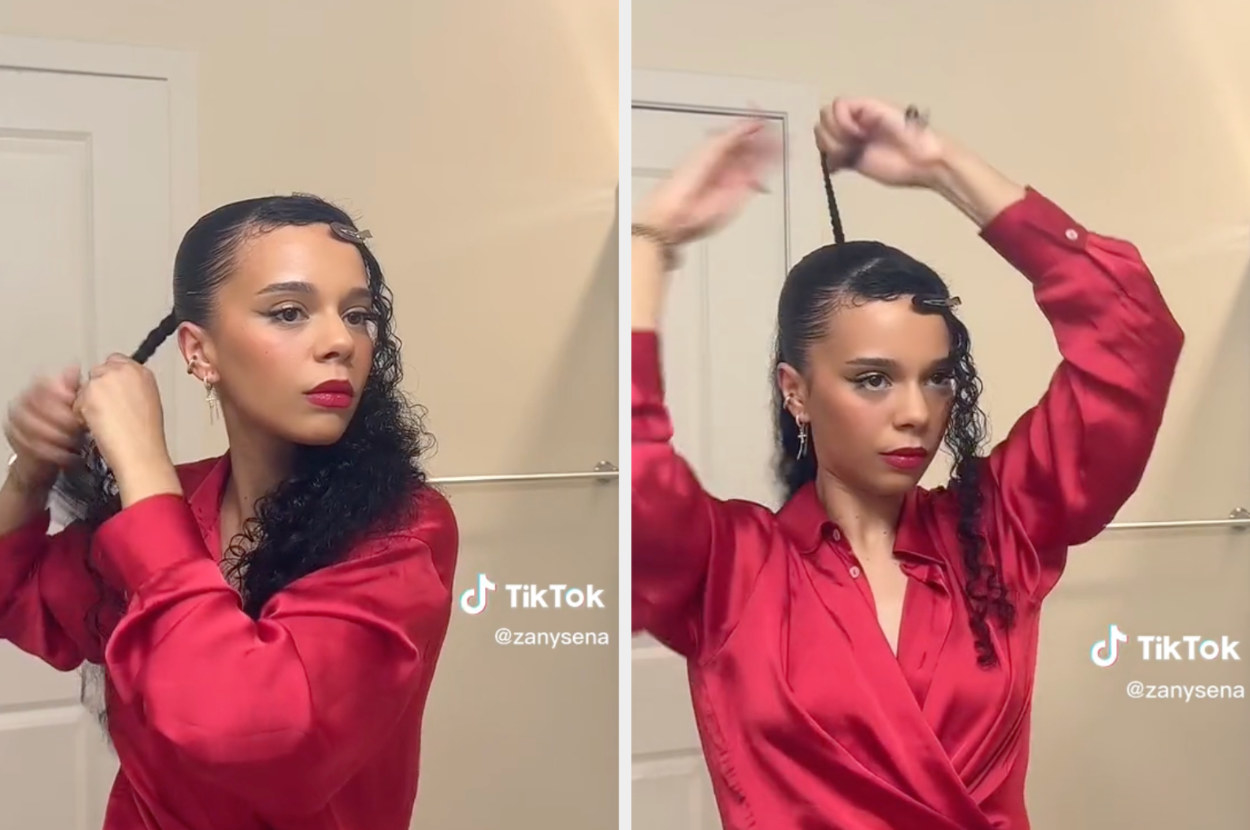 Next, she divides her remaining ponytail into two separate sections and braids them individually, leaving out curly pieces along the way to give the ponytail some added texture.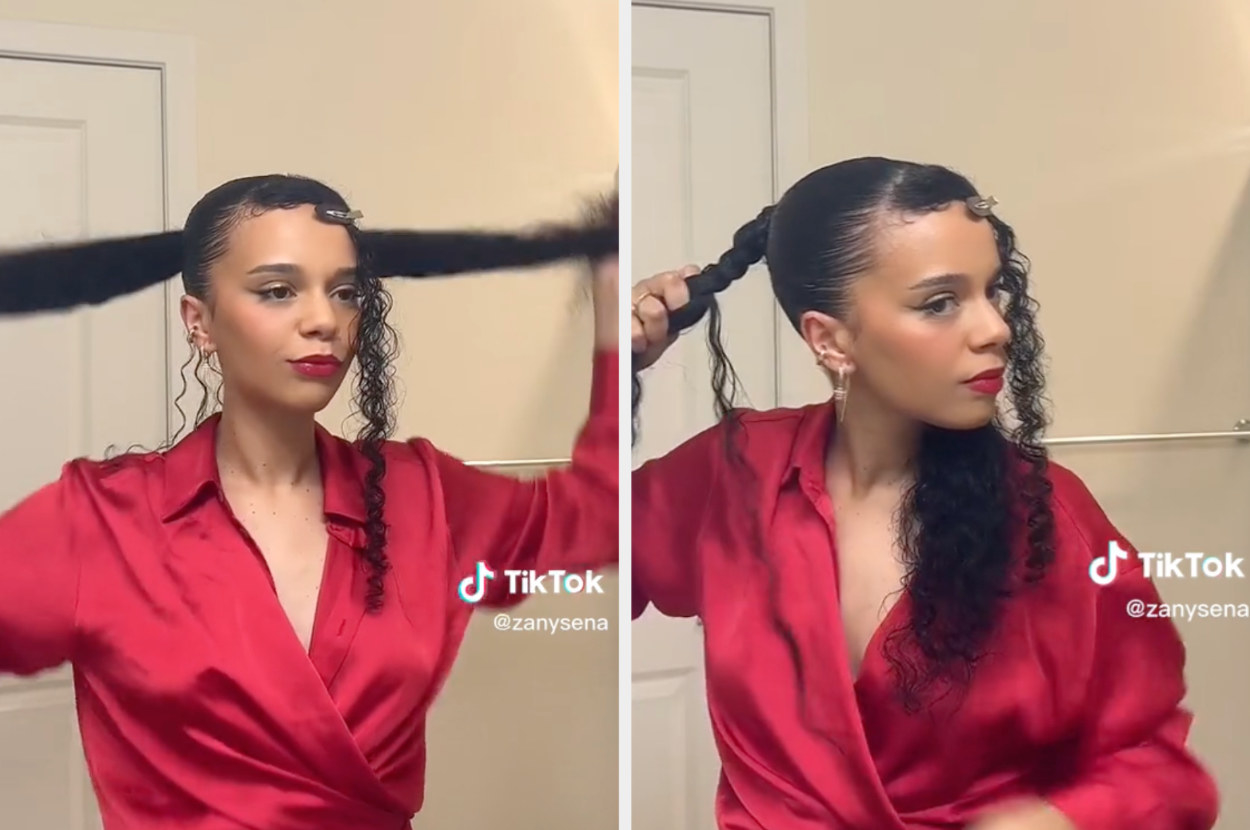 Finally, here's the finished product:
AHHH! I LOVE IT.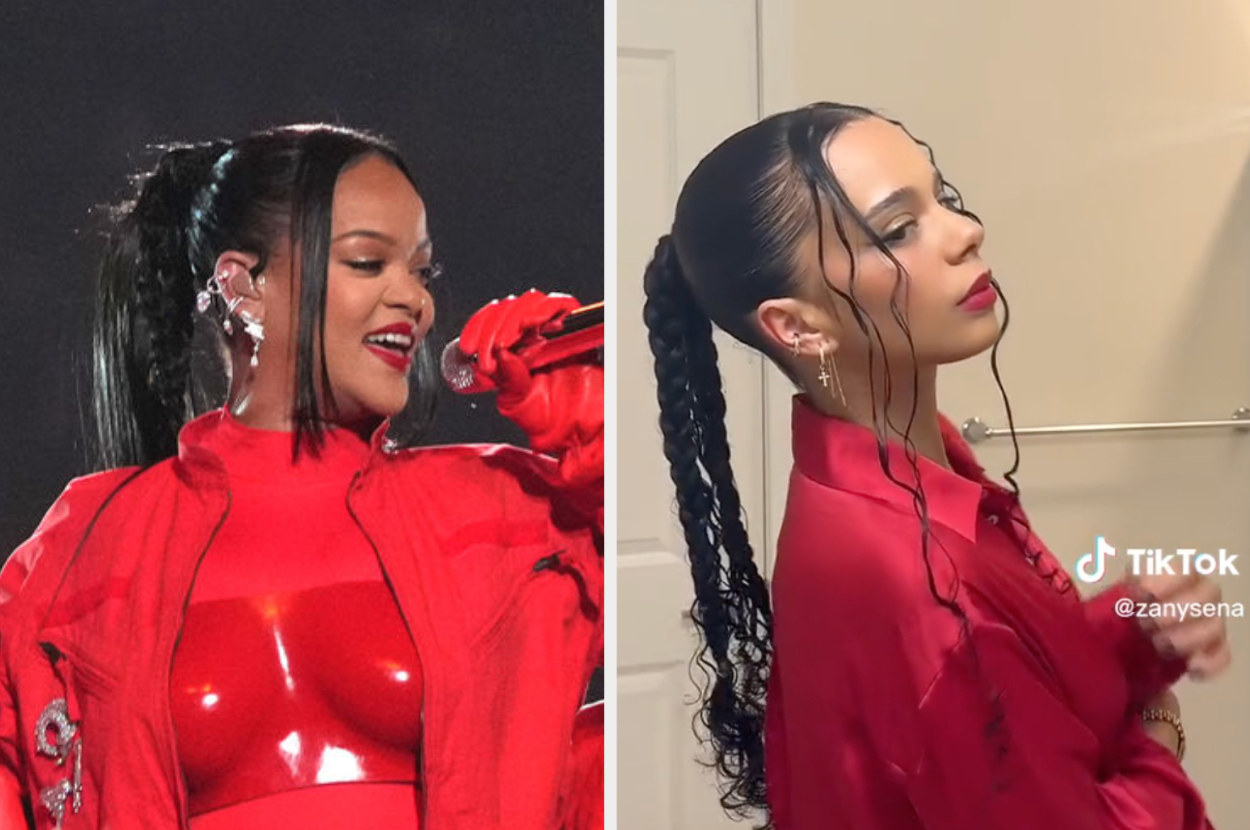 Zany wasn't the only one who's tried out the style. Since the Super Bowl performance, several other BIPOC creators have recreated Rihanna's look — especially for people with natural hair and curly hair. So, there's plenty of inspo if you want to try it out for yourself!
If you're looking for more Rihanna hair inspo, here are a few other natural hair and curly hair TikTokers who have recreated her looks in the past:
This flip pony: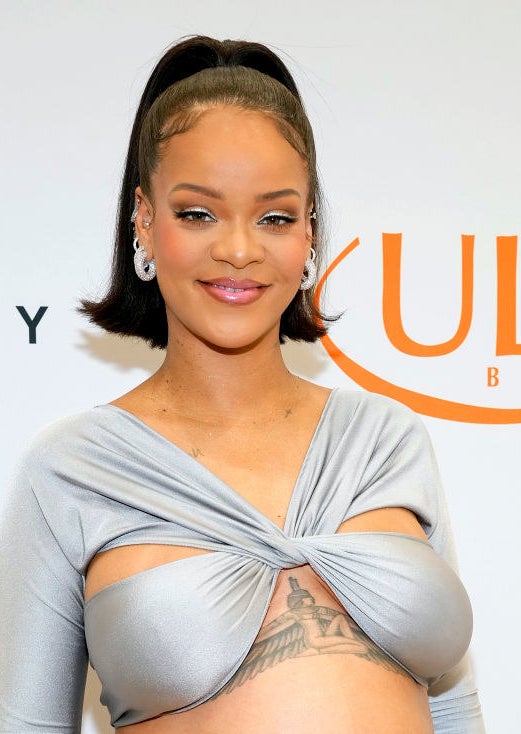 These braided space buns: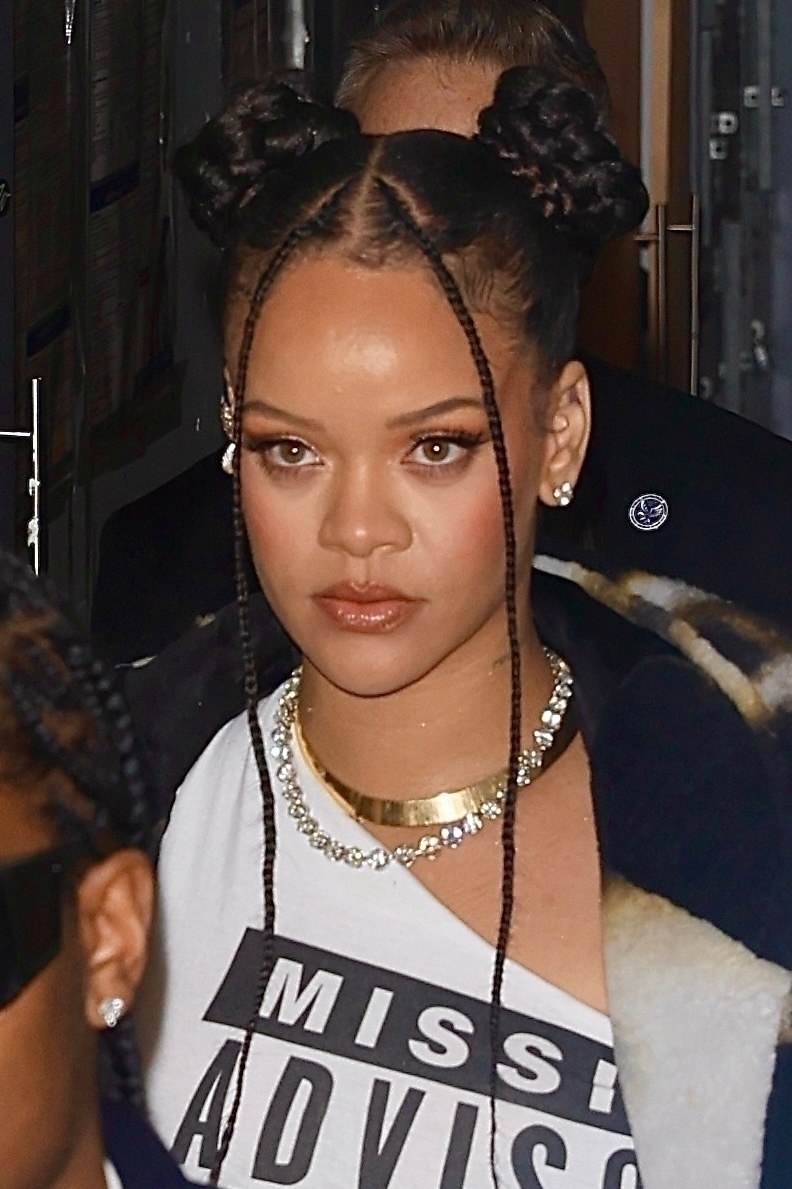 Super cute! I can't wait to try these hairstyles — and I think they all confirm what we already know: Rihanna will forever be our style queen.
Be sure to follow Zany Sena and all of these amazing creators on TikTok to keep up with their content! Would you try Rihanna's Super Bowl hairstyle? Let me know in the comments below!
Black History Month is here! Join us from February 1 to February 28 (or all-year round) and support our content celebrating the culture.