So, 2023 is already shaping up to be a very, VERY good year for TV — especially now that we're about two weeks out from Daisy Jones & the Six dropping on Prime Video.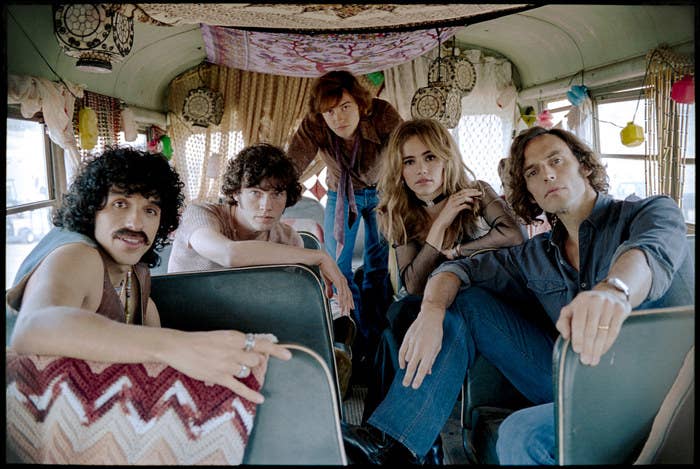 Based on the bestselling novel by Taylor Jenkins Reid, this limited series follows the rise and fall of the renowned fictional rock band Daisy Jones & the Six. In 1977, they were on top of the world (and the music charts). Fronted by two charismatic, yet feuding, lead singers — Daisy Jones (Riley Keough) and Billy Dunne (Sam Claflin) — the band rose from obscurity to fame.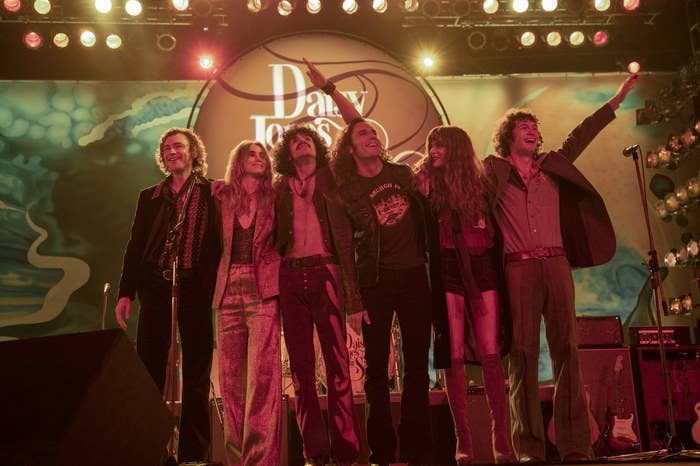 Then, after a legendary sold-out show in Chicago, the band suddenly called it quits. Now, decades later, they've finally agreed to be interviewed and reveal the truth about what went down all those years ago.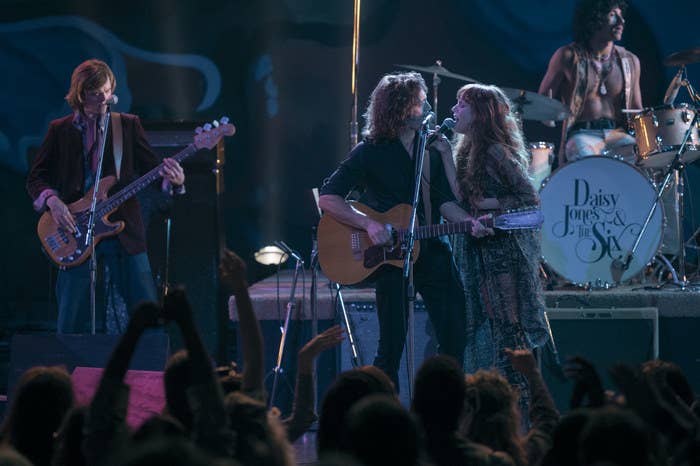 We got to see the iconic moment where Billy and Daisy first collaborate on "Look At Us Now (Honeycomb)".

The trailer also showed us a little bit more of Billy's love story with his wife, Camila…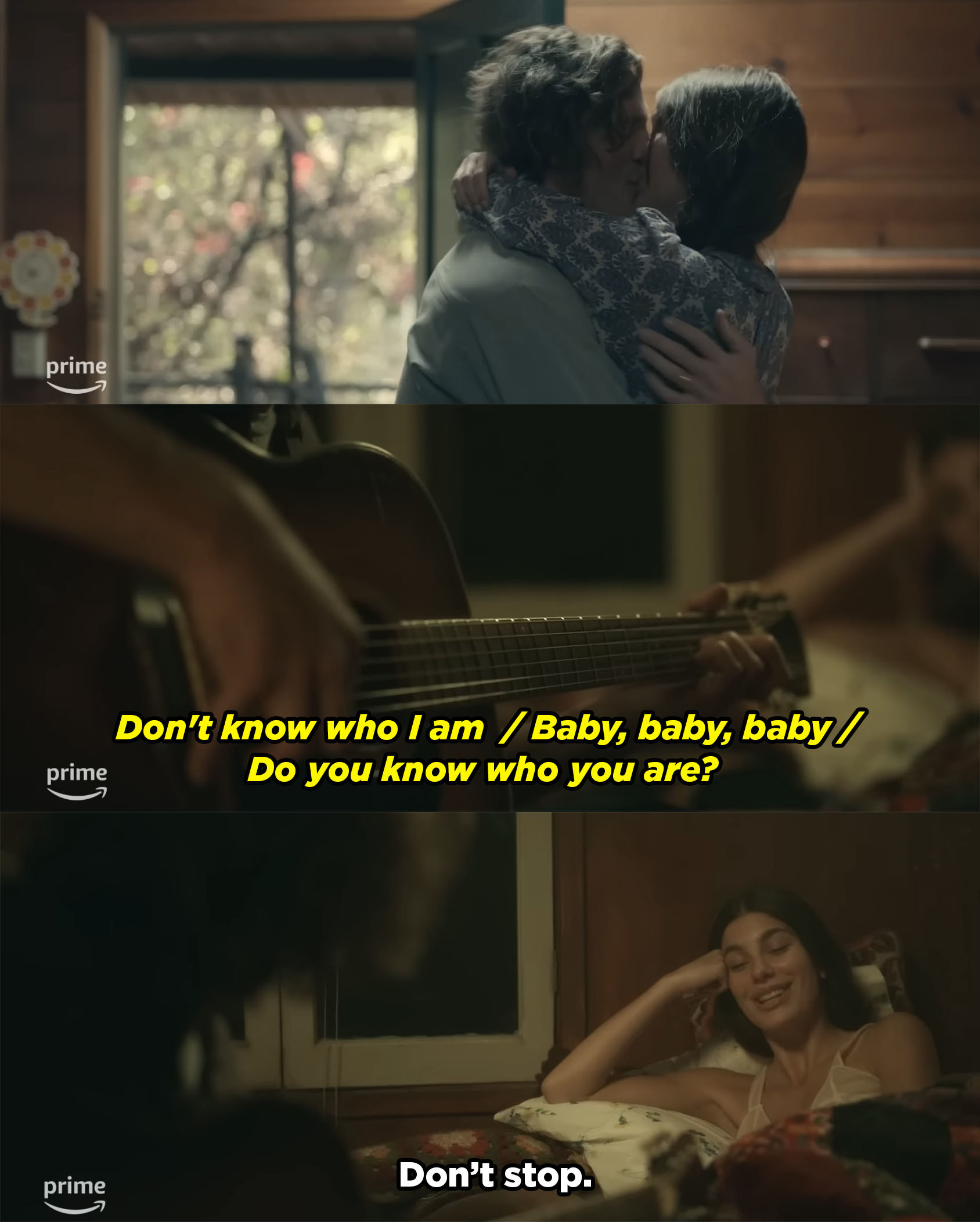 …and how Daisy and Billy's chemistry gets in the way of it.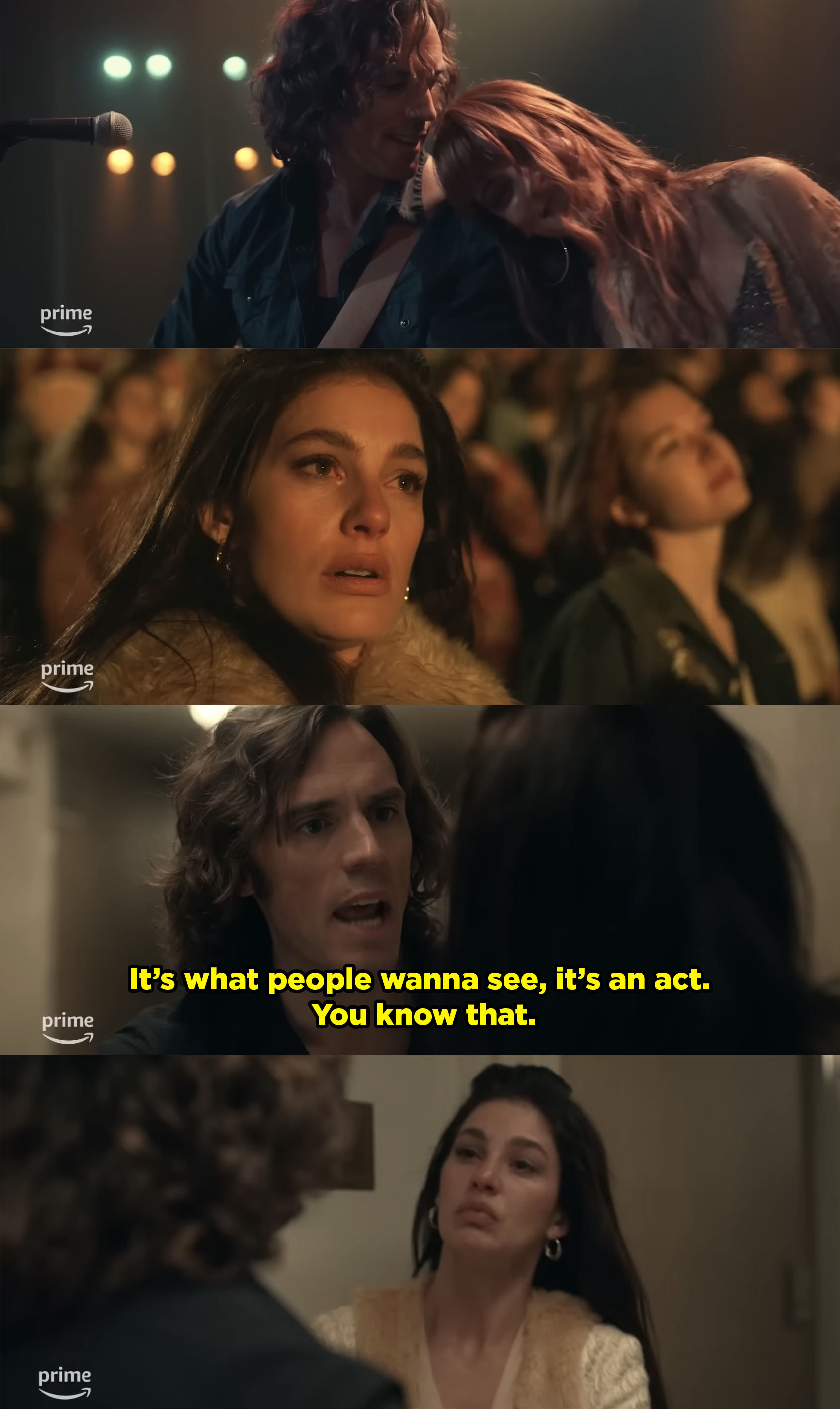 Just look at them, they're total rock stars at the PEAK of their careers.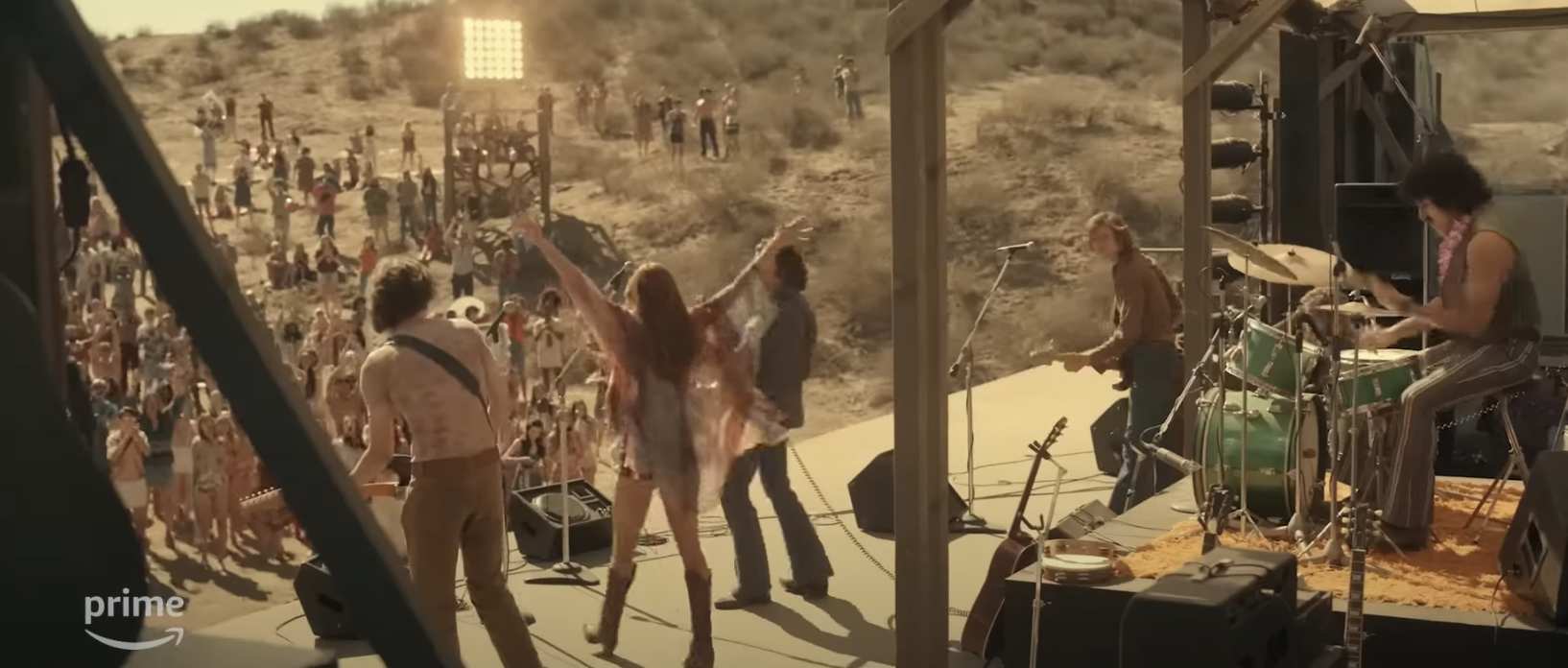 Like you'd imagine, the fans are fanning!!!!!!! People (myself included, of course) are basically exploding with excitement over this rn:
Like…this trailer already gives me chills, and it's not even three minutes long!!!!!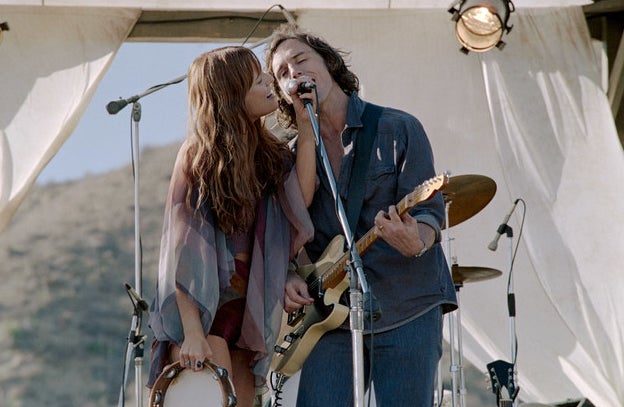 Anyway, go watch it for yourself, and be sure to tune into Daisy Jones & the Six when the first episode drops on Prime Video on March 3. Until then, do yourself a huuuuuge favor and listen to their singles now.