A few days ago, Glendale, Arizona's mayor — Jerry P. Weiers — announced that the city would be officially changing its name to honor Taylor Swift kicking off the Eras Tour there. Well, I am delighted to inform you that the new name has been revealed! … Are you ready for it?? DRUMROLL, PLEASE!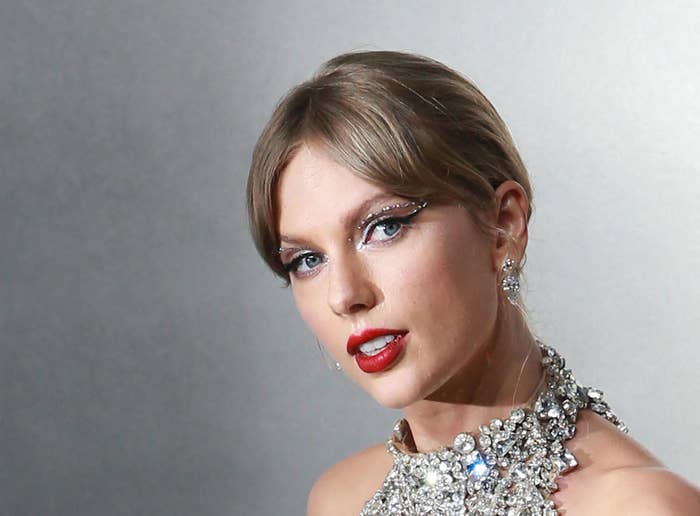 On March 17 and 18, the city of Glendale will officially be called……SWIFT CITY!
Listen, I was really hoping for Swiftdale, Era-zona, but it's still a pretty fun name if you ask me. Ugh, her impact. Can we say iconic? Like, look at this official proclamation!
Of course, Swifties around the world are sharing their excitement: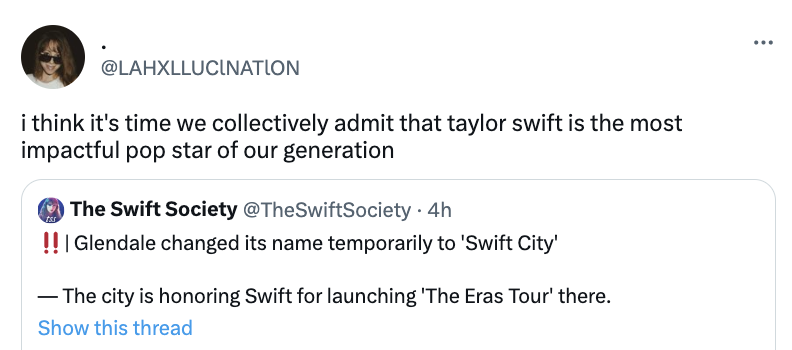 Personally, I'm a little crushed I won't get to visit Swift City myself, but there's still time to rename the US to "The United States of Miss Americana & the Heartbreak Prince" or something when the tour starts, right???? 👀
You can watch the announcement for yourself here: