Raven Ross broke down everything that happened with all the cheating drama surrounding her and her Love Is Blind ex-fiancé, SK Alagbada.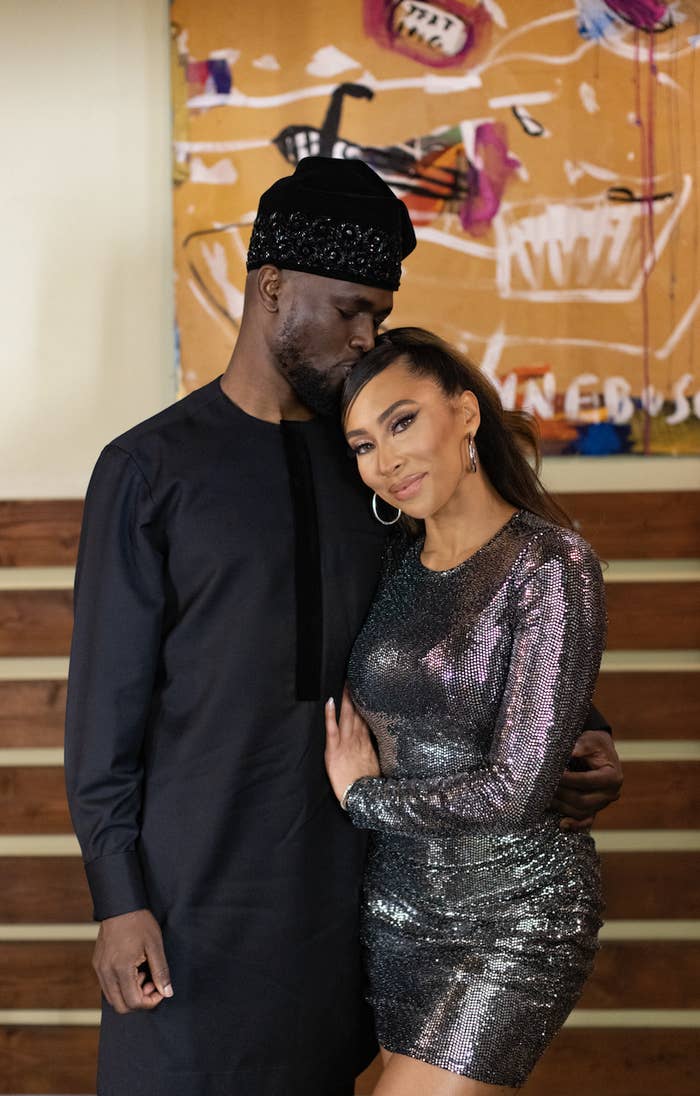 For context, last November — after Raven and SK were publicly back together following his "no" at the altar on the show — a series of allegations that SK had cheated on Raven emerged via TikTok. The two split not long after.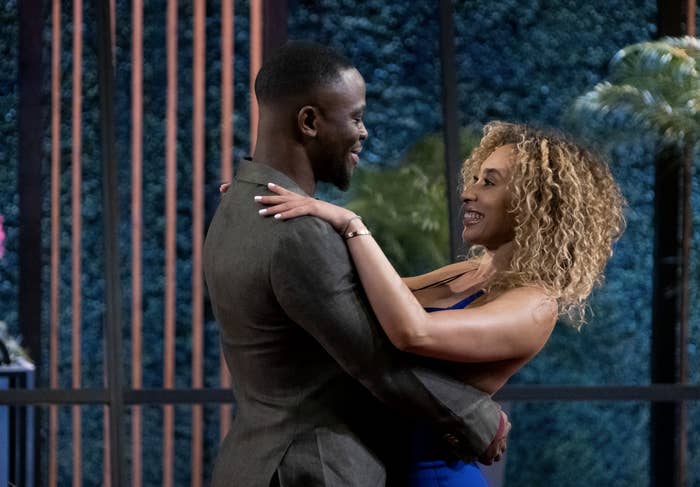 Speaking on The Viall Files, Raven recalled what it was like when she saw the first TikTok emerge from a woman who had met SK on Hinge. "It started with one girl who he'd actually met in San Francisco. I found out with everyone else on TikTok. This was before Thanksgiving, he was at school and I was in Dallas," she said. "My phone started going crazy, everyone sending it to me."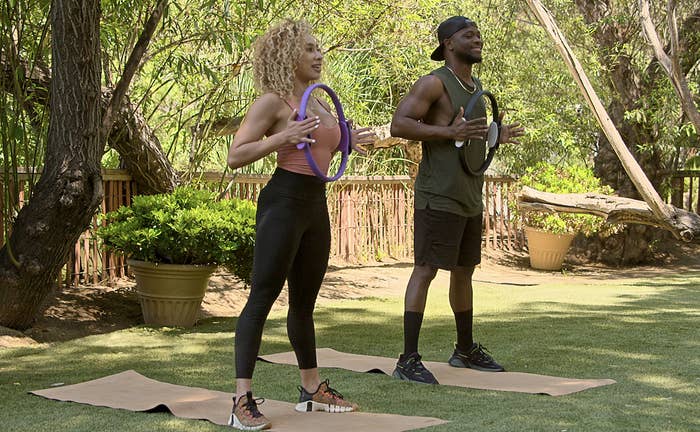 "He actually invited her to Austin — we just went to Austin, he stayed, and then you're going to turn around and fly another girl out? It ended up not happening." The fact that SK and the woman only met physically once was what led Raven to initially stay with SK. She said of her thinking, "Okay, it was just a Hinge date, not much came of it. The girl never went to Austin. It was a lot of hurtful words and it was hard to see."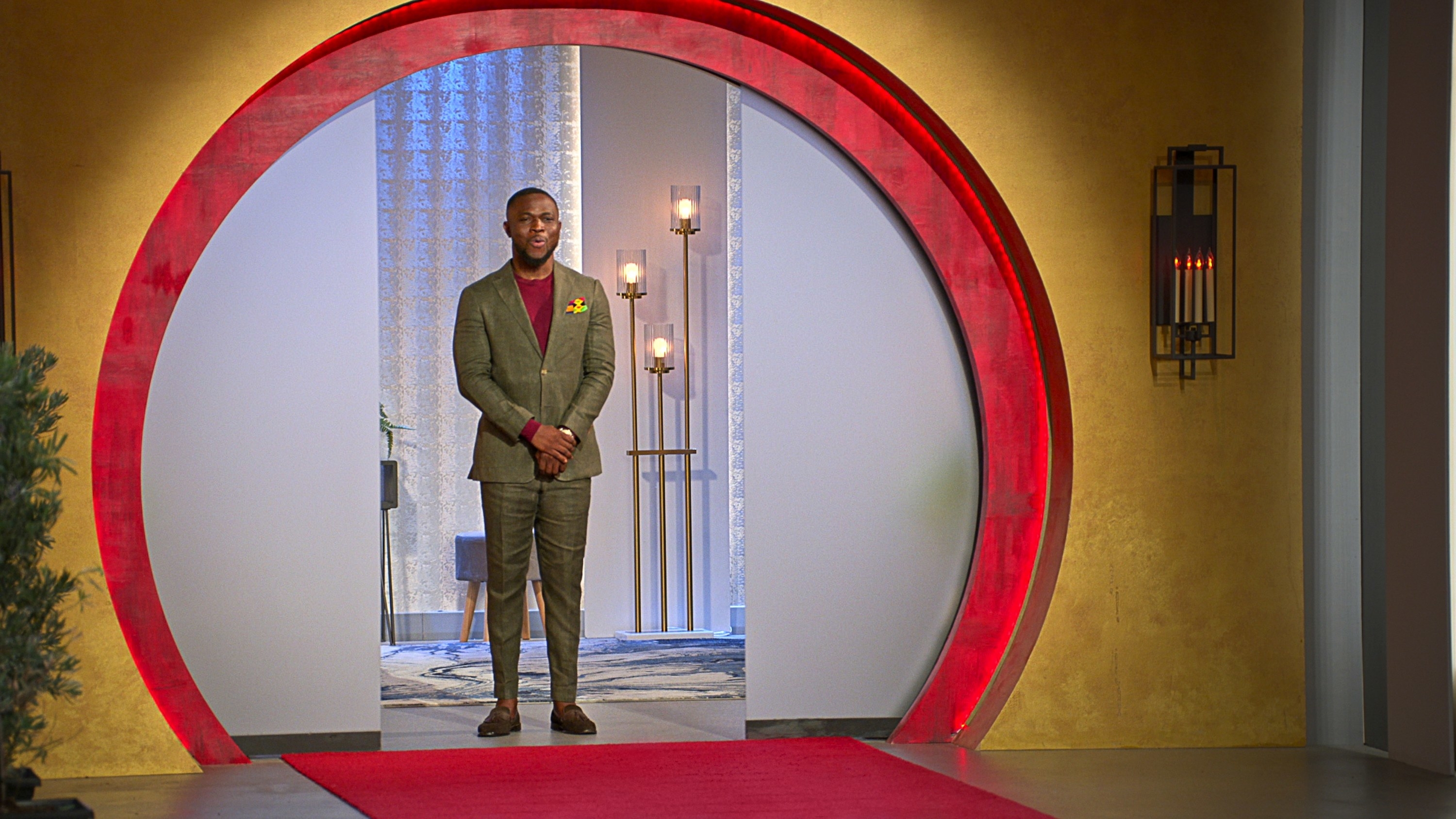 Raven said that SK did "not really" own up to what had happened after the first TikTok was released. "Any time there would be a moment like this, there would always be lots of hesitation. At this point, he didn't answer the phone for a while," she said.
"I should have known. But everyone goes through this," Raven continued. "I never really had a feeling. There were little things along the way that I pushed down, but it's not like I had girls DMing me all the time, 'Oh, I was with your man.' I truly trusted him so much."
Raven said that her relationship with SK "progressed" significantly from March to November, which made it "far worse" when the second woman's TikTok was released — SK and Raven even physically saw the video together.
"He does that thing, where he's gotta go ghost for a little bit and get the lies together," she said. "This was a girl he had quite a long past with. So he was able to use that to his advantage because a lot of the stuff she put in there was from 2018, 2019, right?"
One of the things in the woman's TikTok was a trip to Europe taken straight after the Love Is Blind wedding, which Raven confirmed. "Mid-July, he goes to Europe, he tells me it's with friends — this was really the hurtful part of it — he invites me to Europe with him. … Come to find out, he took her," Raven said, noting how she was unable to take time off work on such short notice. "I think he invited me just to invite me, but he knew I wasn't going to go." Throughout this time, Raven said he was consistently messaging her and, although they were not together, it was the lying that bothered her.
Another incident did happen when they were together, around Raven's birthday in April. "Him and I went on my birthday trip to New Orleans, which is where I'm from — we stayed with my mom. I told him how important this was to me, this isn't something that I normally do, I'm trying to show you I'm really ready to do it right outside Love Is Blind. Literally the next weekend, [he] went to Cabo with her, told me he was in school the whole time." In fact, Raven said that SK was "talking like normal" to her while he was actually in Mexico.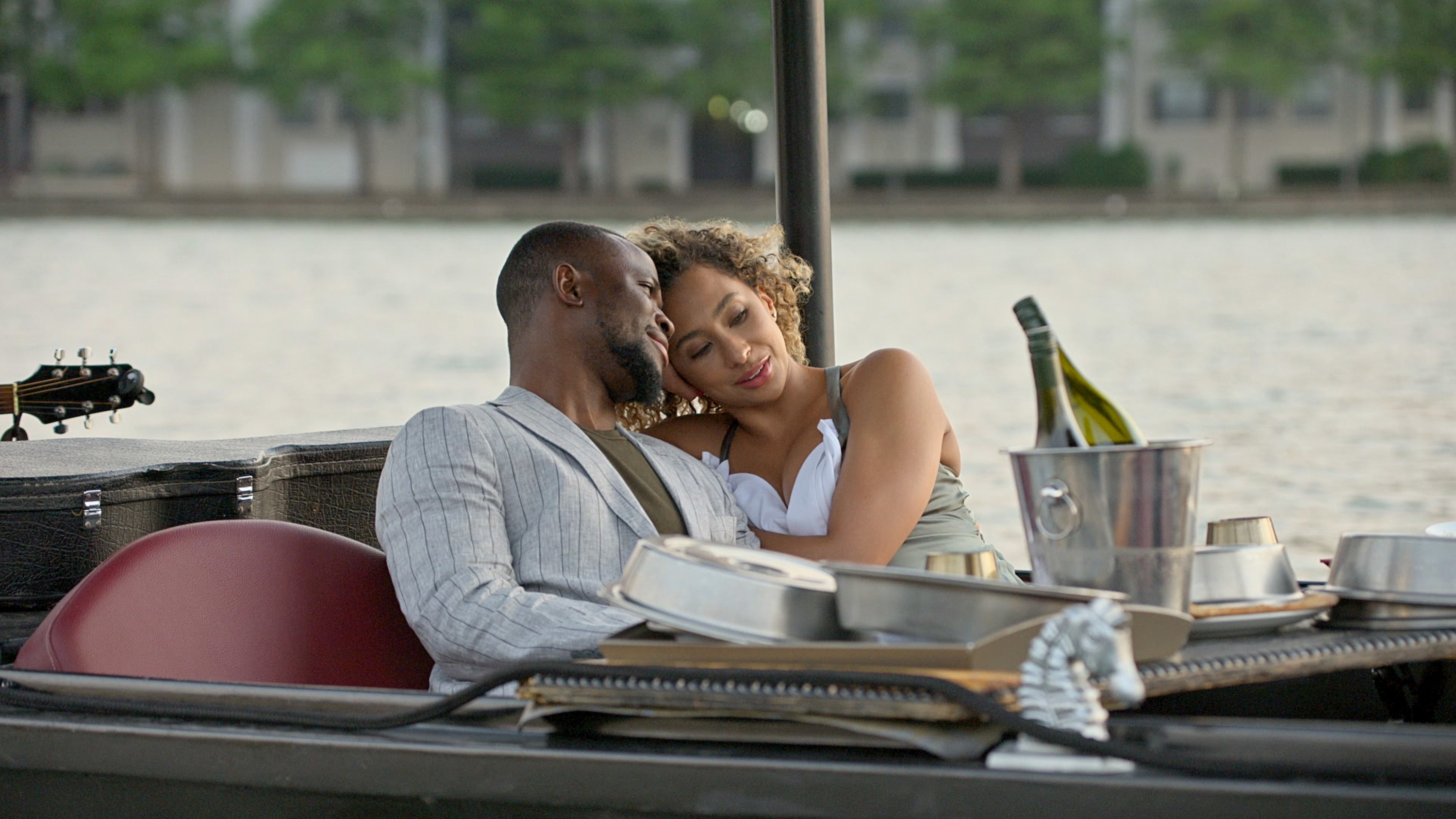 When Raven and SK then went on a trip with other Love Is Blind couples to Mexico in June, she said that he even went as far as to tell her, "I've never been to Mexico before."
According to Raven, SK and the woman were in touch until recently — and he even told Raven that she was trying to extort him for $300,000 to take down her videos. Raven received messages from a couple who knew the woman who said, "You're kind of being stalked, she's obsessed with you as well, we know SK messed up, please take him back."
"All of this is happening when we already have a lease together and we're already engaged again," she said, explaining that they got engaged in August and were planning on moving to LA.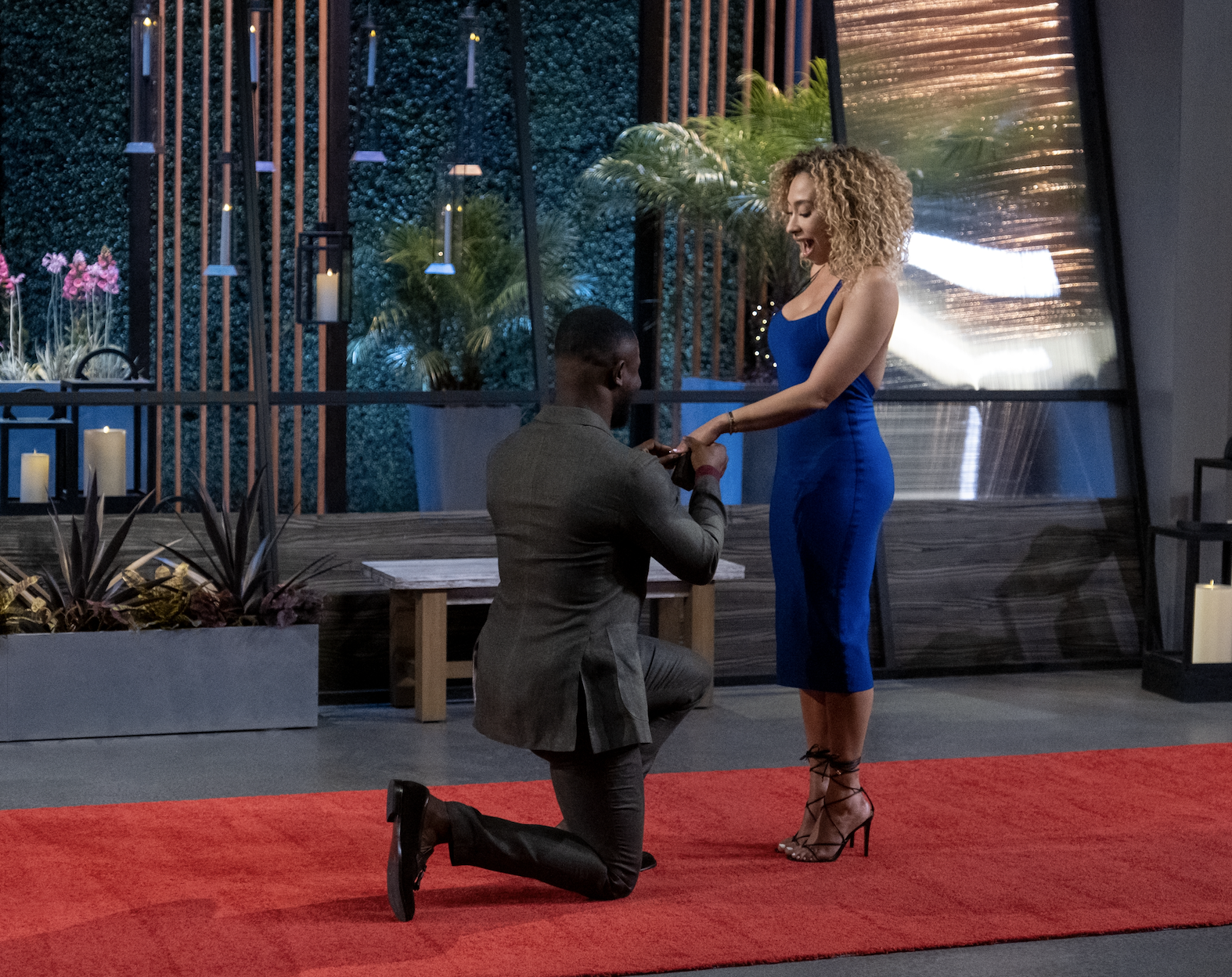 Currently, Raven has started dating someone new. "It's amazing to start something from a place of vulnerability and communicating where you are," she said.