These days, Ke Huy Quan is on top of the world. He recently won Best Supporting Actor at the Golden Globes for his performance in Everything Everywhere All at Once. And now, he's up for an Oscar — fingers crossed he takes it home!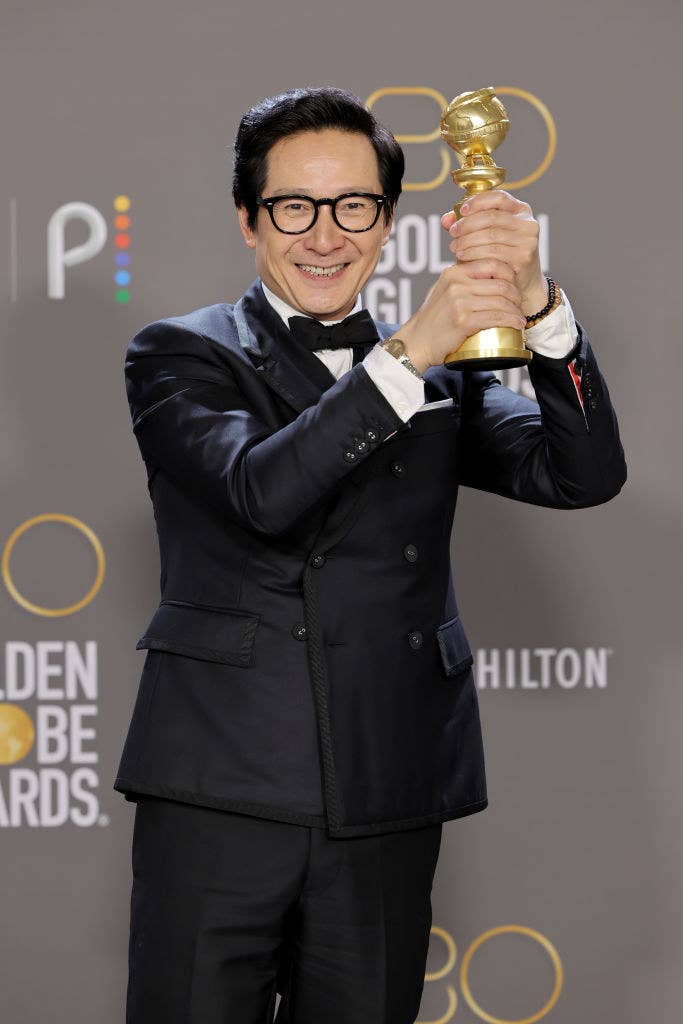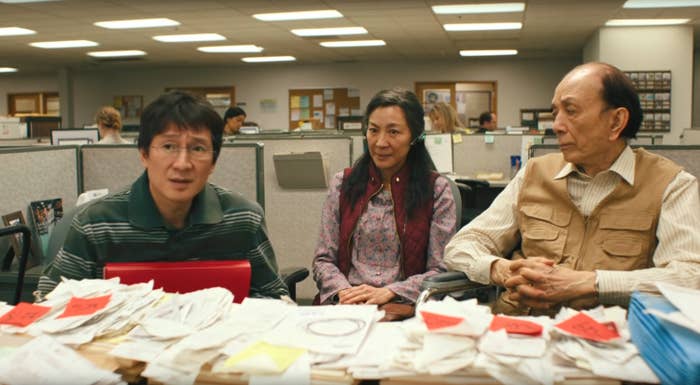 Stephen pointed out that filming ended when COVID hit — so the movie didn't come out for a few years — and asked what Ke did in the meantime.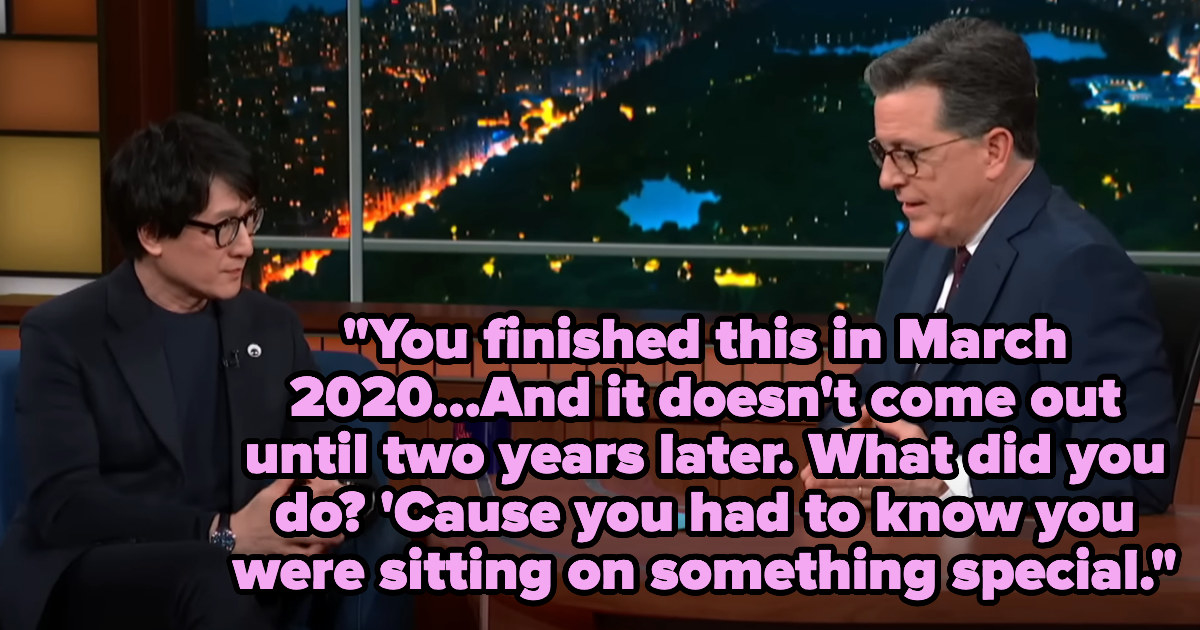 Ke said that he continuously auditioned, but he couldn't land a single job! "Not one callback. Nobody wanted me."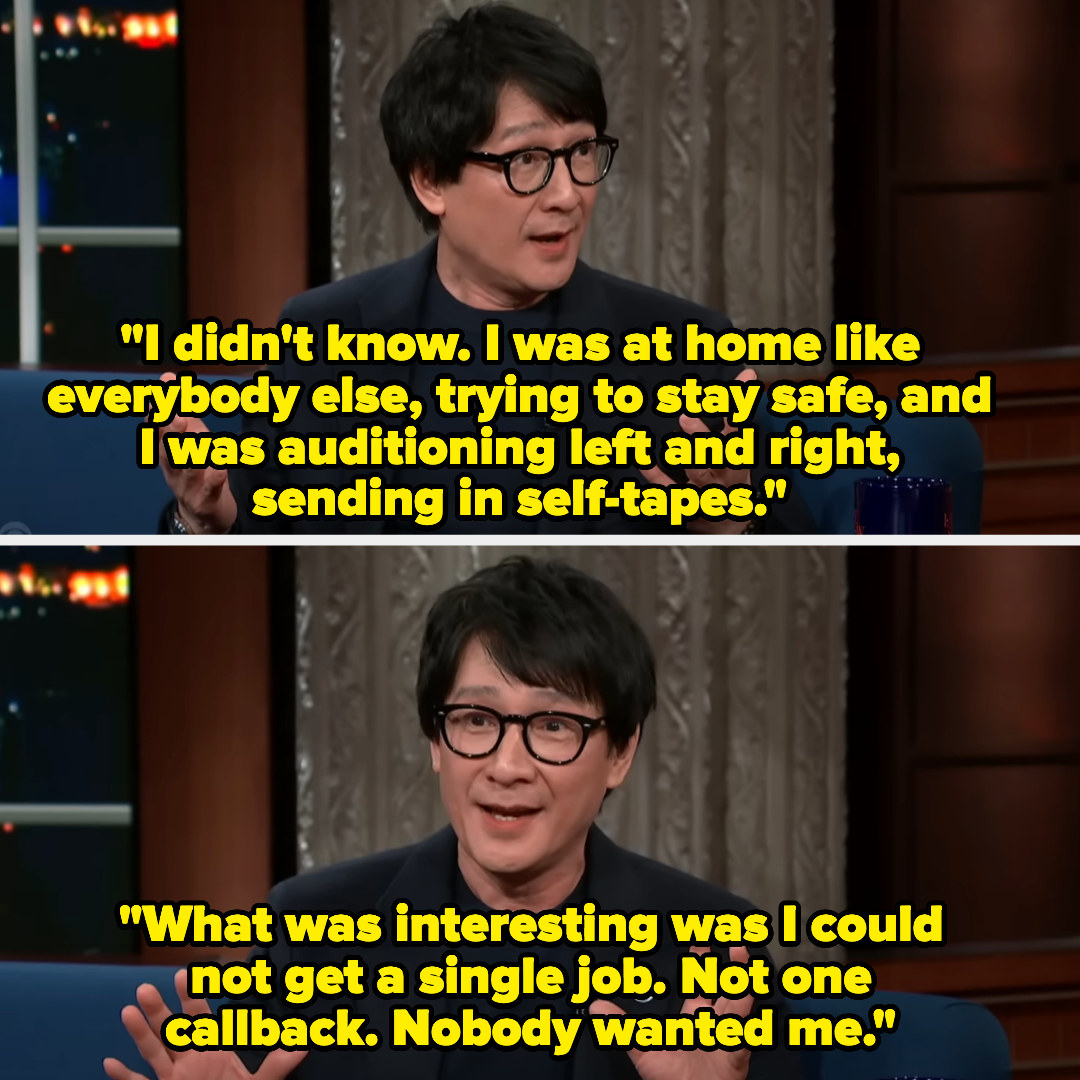 Fighting for roles but being shut down at every turn brought back the same anxiety he experienced as a child actor.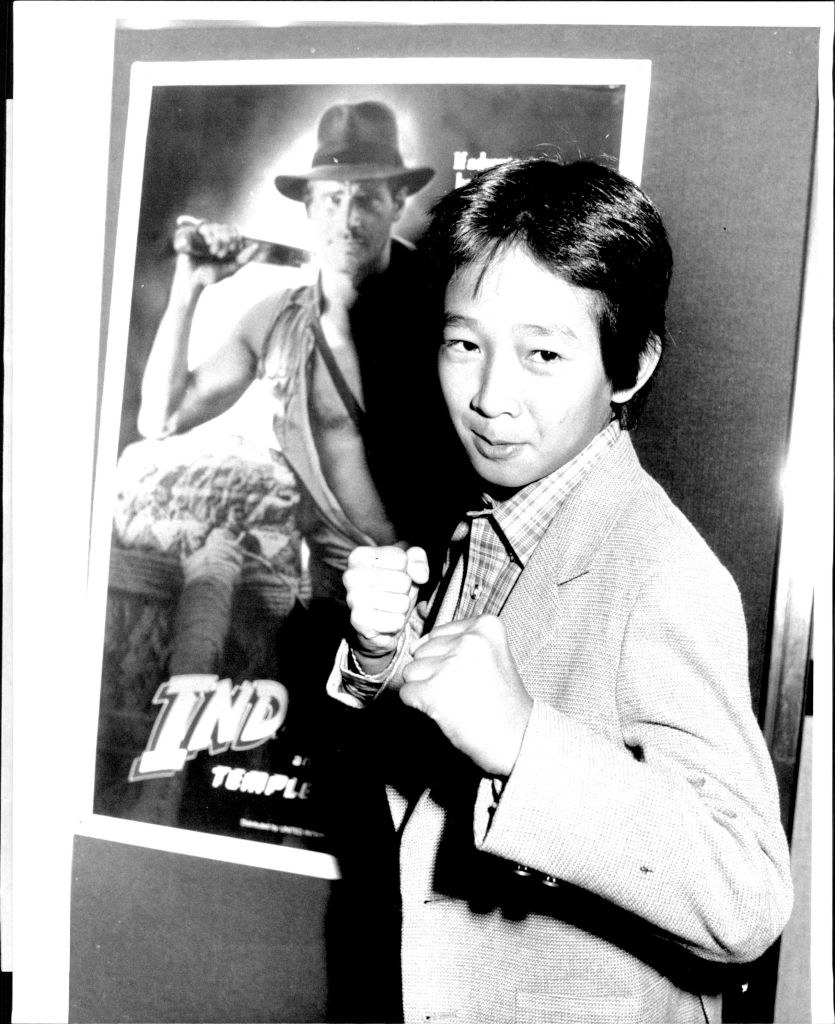 "I was so worried because I was experiencing everything I experienced as a kid, when I was auditioning, and I couldn't get a job," he said.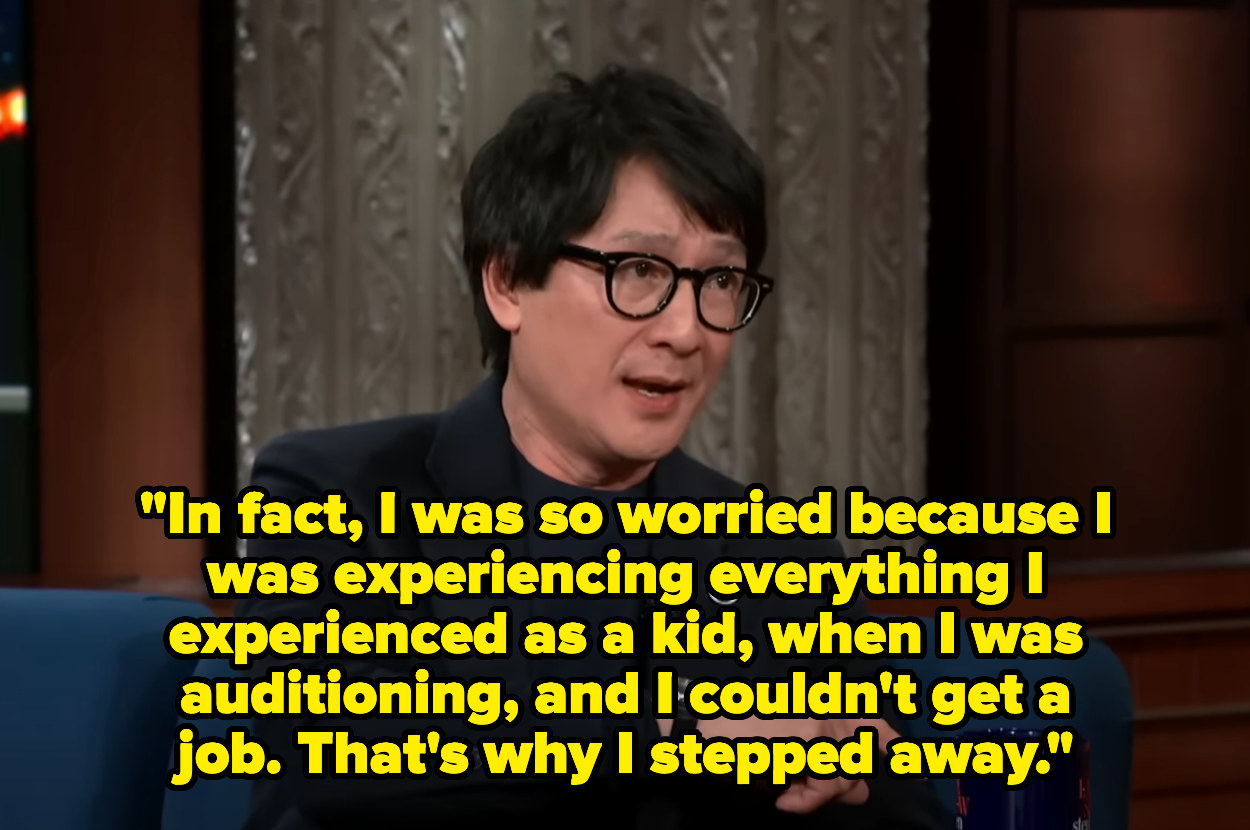 "When you work with Steven Spielberg, Harrison Ford, and George Lucas, you can't go anywhere but downhill from there," he joked. "And that's exactly what happened!"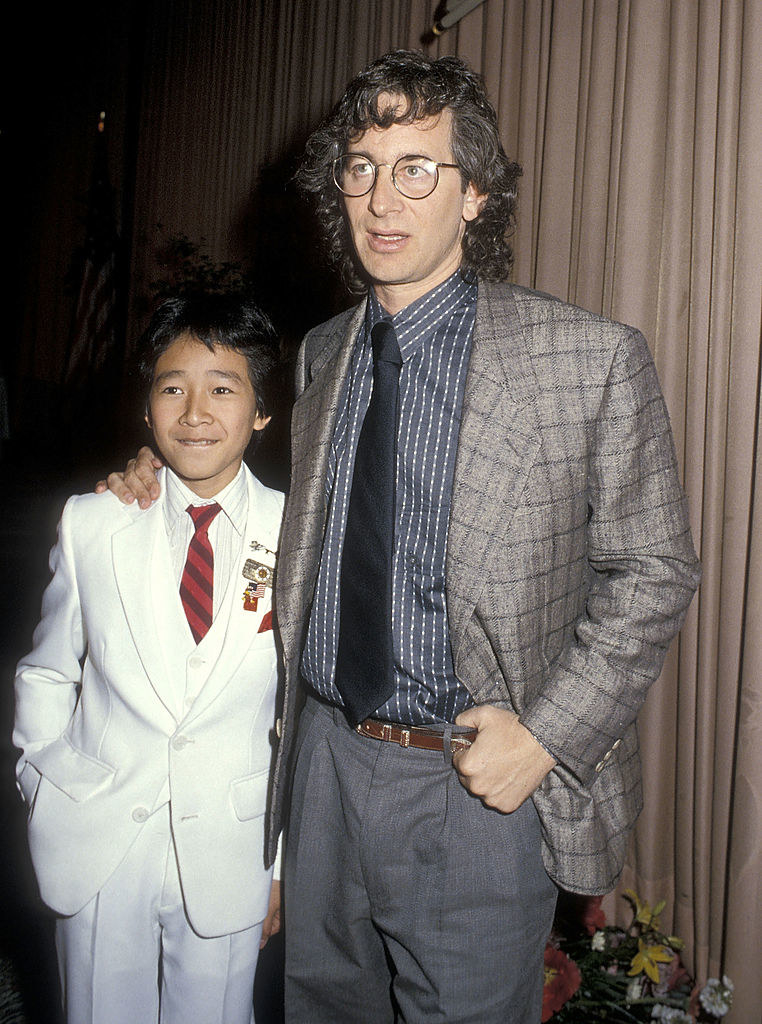 When Stephen asked if Ke and Steven Spielberg kept in touch over the years, the actor revealed that the director sent him Christmas presents for the last 38 years. How sweet is that?!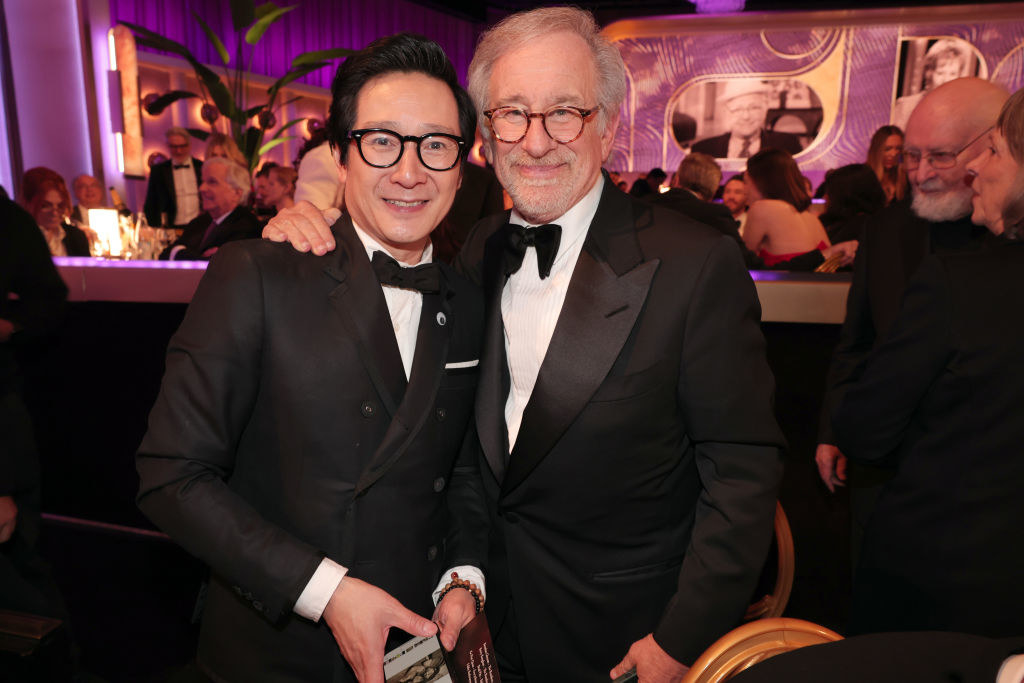 And I bet that's not the last standing ovation Ke will earn at an awards show. He's got a ton of upcoming projects, including a reunion with Michelle Yeoh in the Disney+ series American Born Chinese. And he'll be joining the MCU in Season 2 of Loki!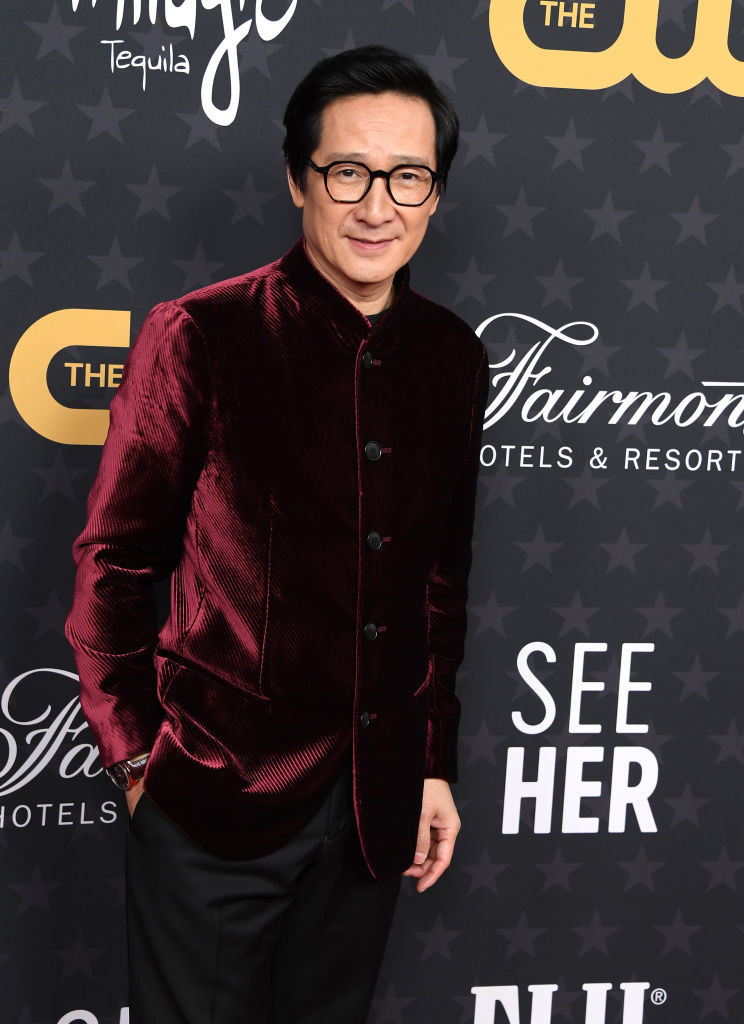 Congrats on all your success, Ke!