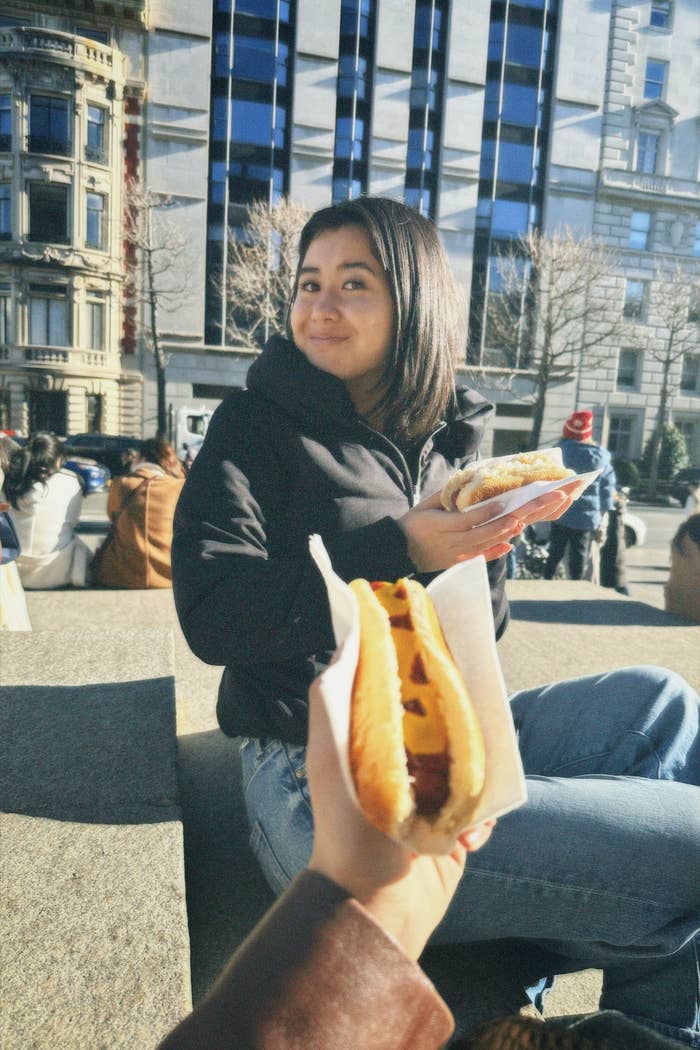 This week, I finally decided to give the McDonald's Cardi B & Offset Meal Bundle a try, since I've seen so many mixed reviews about it online.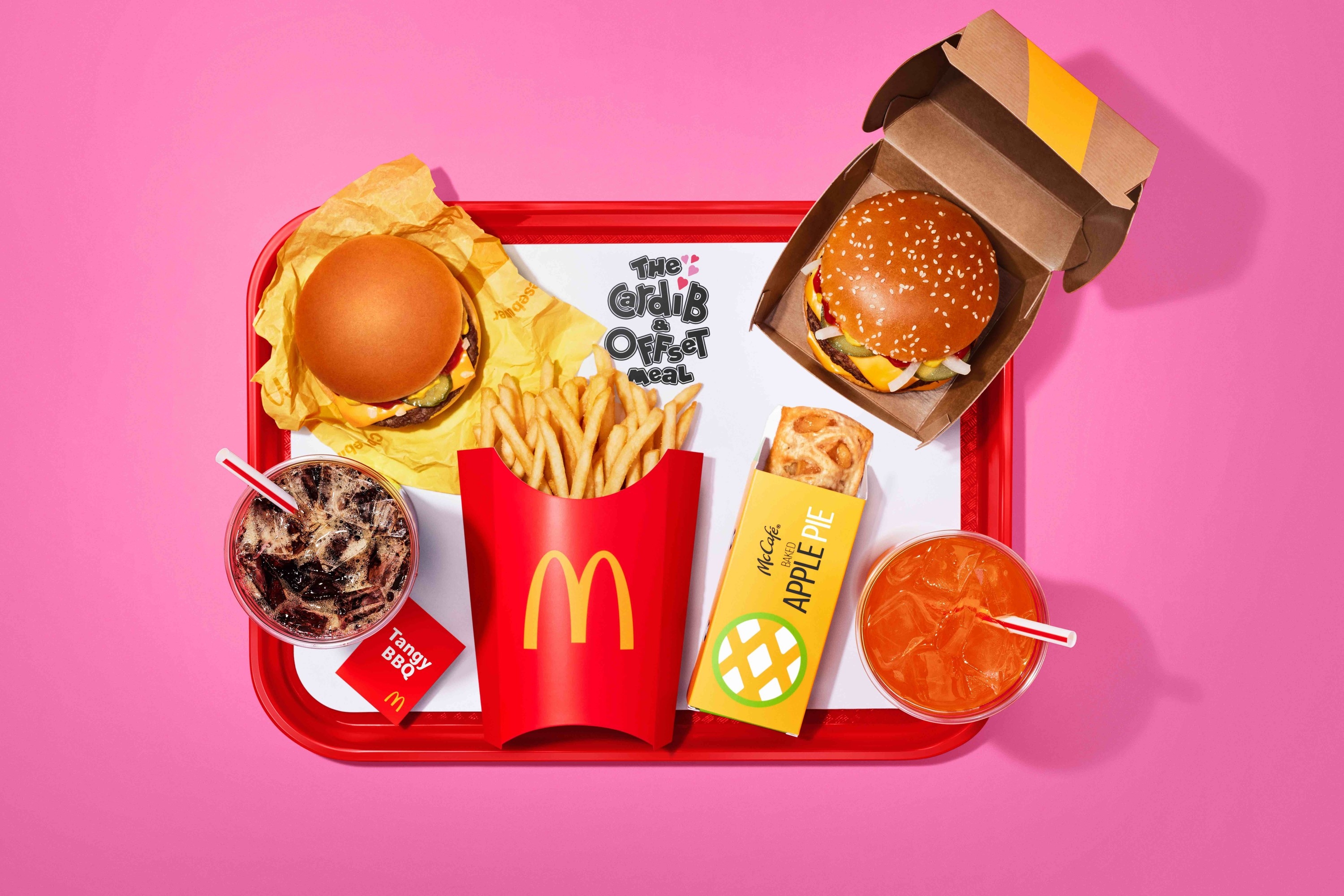 Also, the packaging is really cute.
Although I wasn't planning on sharing with anyone, I went ahead and ordered some McDelivery anyway. Here's what I thought: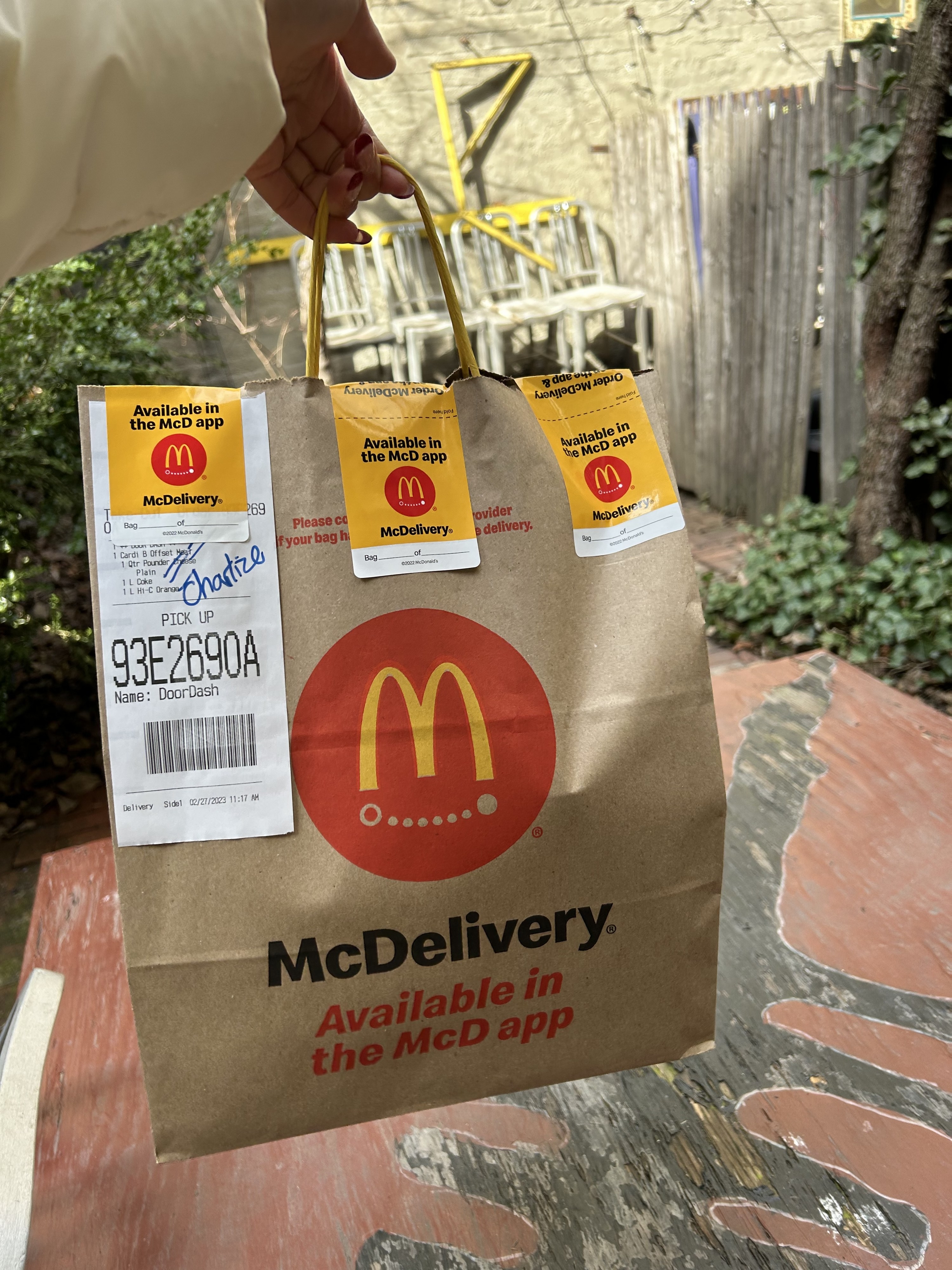 It seems like the prices vary by location, but in New York City, it came out to just under $20 before tax, which is pretty pricey for McDonalds. But if you're sharing with someone, that's $10-ish per person, which is better.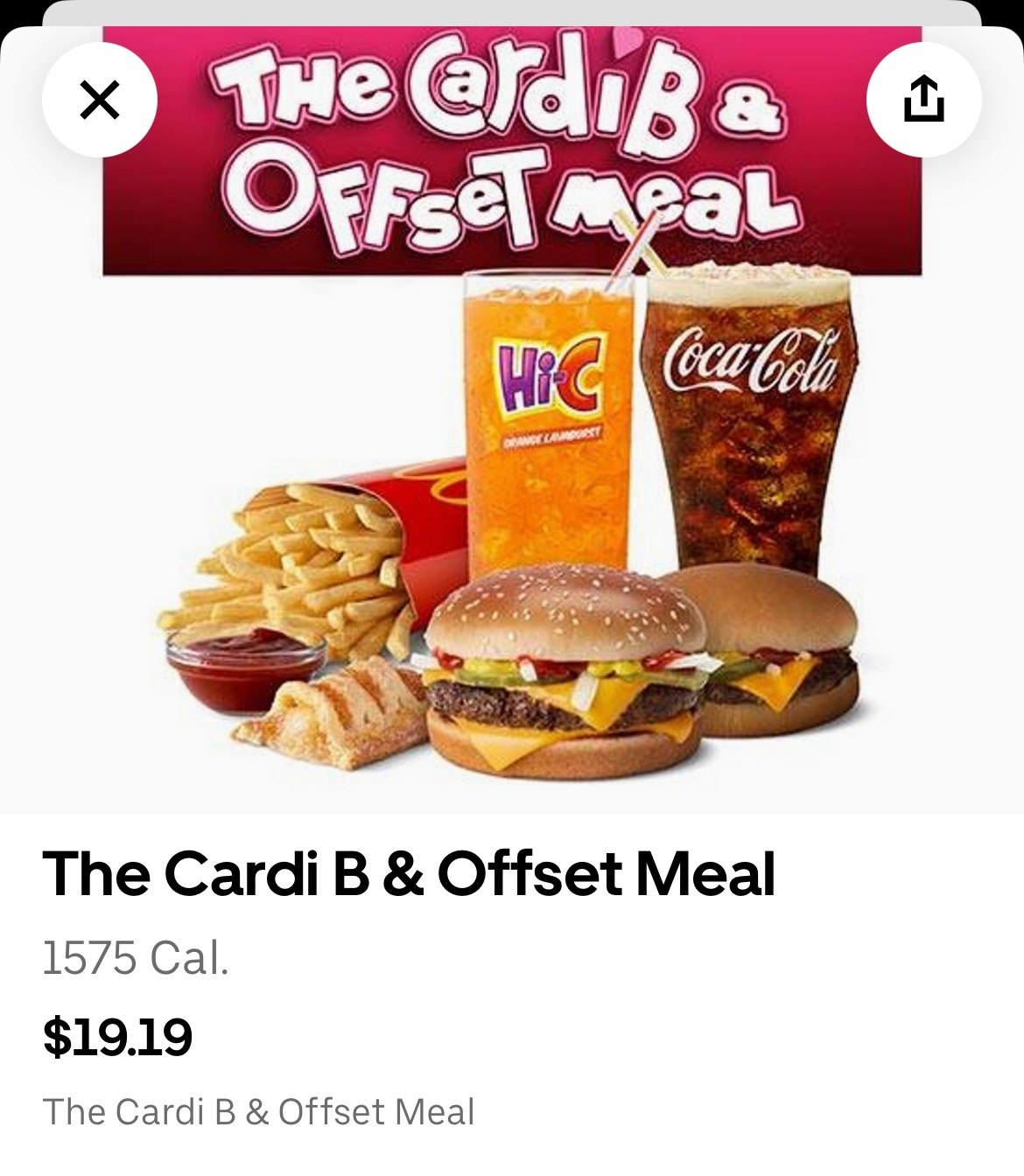 I laid out all the contents of the bag, and there was definitely a lot of food. I was a little overwhelmed by all the options so I decided to eat the burgers first.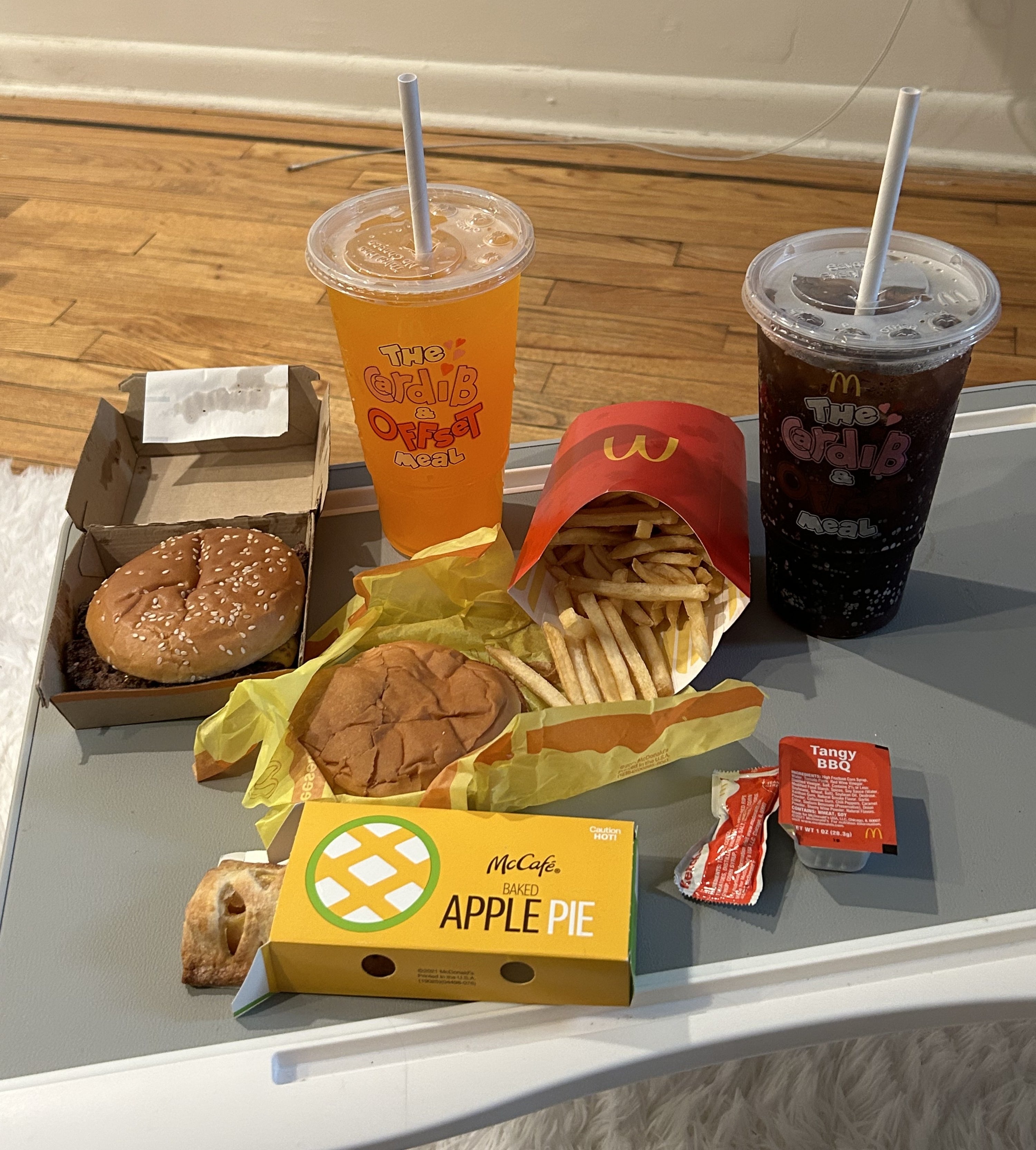 The last time I had McDonald's was for the Adult Happy Meal, and taking the first bite of the cheeseburger, I was reminded of that familiar McDonald's taste. The items don't taste any different from their individually sold counterparts, so TBH, the individual quarter pounder and cheeseburgers were kind of dry and sad-looking, as I was kind of expecting.
But since it was just me, I combined the patties of the cheeseburger and quarter pounder to make a double cheeseburger. I also remembered that Cardi B said "I want all my fans to try it – especially with that BBQ sauce," so I gave that a go. And she's on to something, because I actually thought it tasted a lot better this way.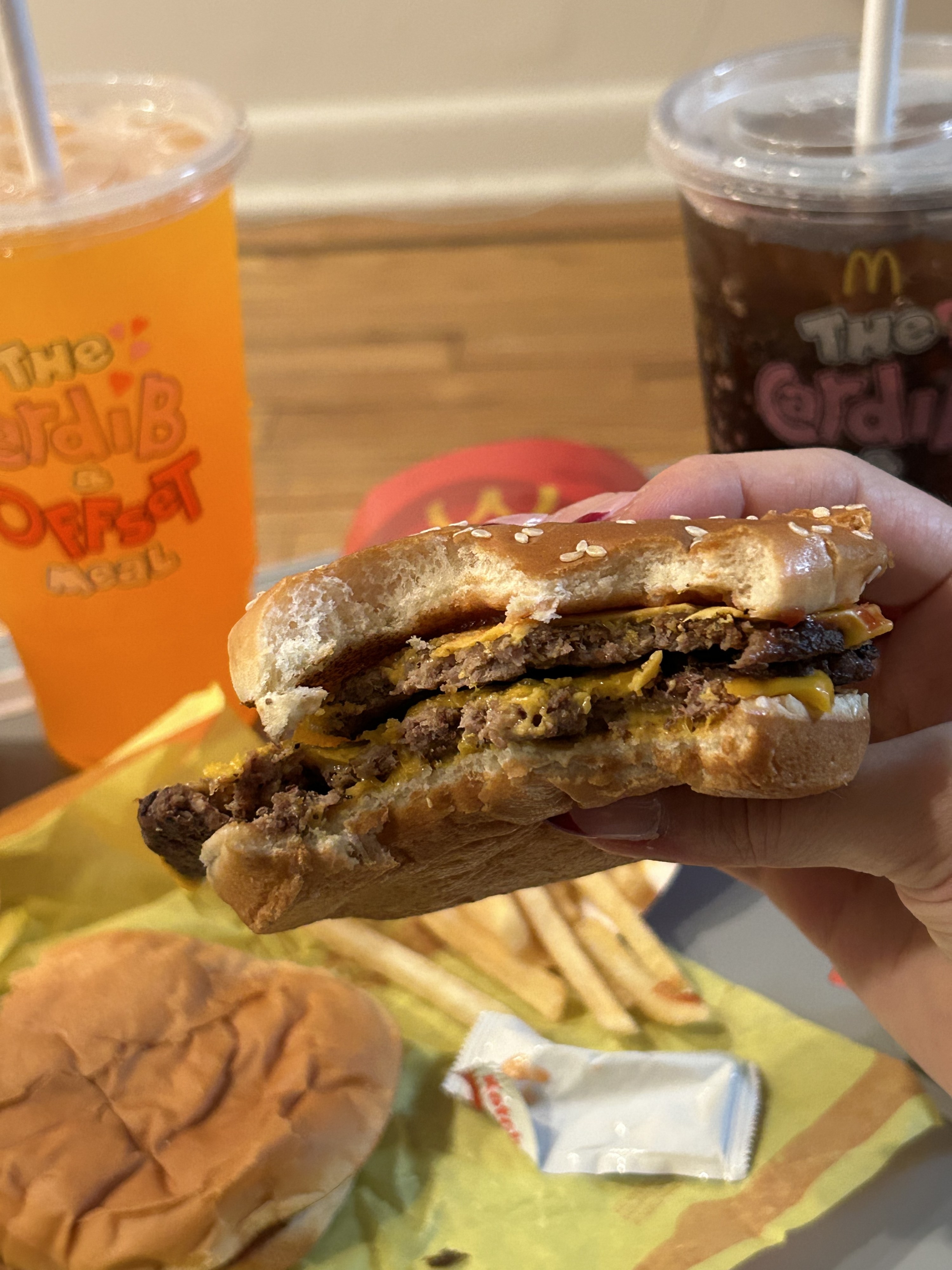 As I ate some of the burger, I had some fries and switched between the two drinks. The saltiness of the burger definitely matches well with both the Coke and Hi-C Orange.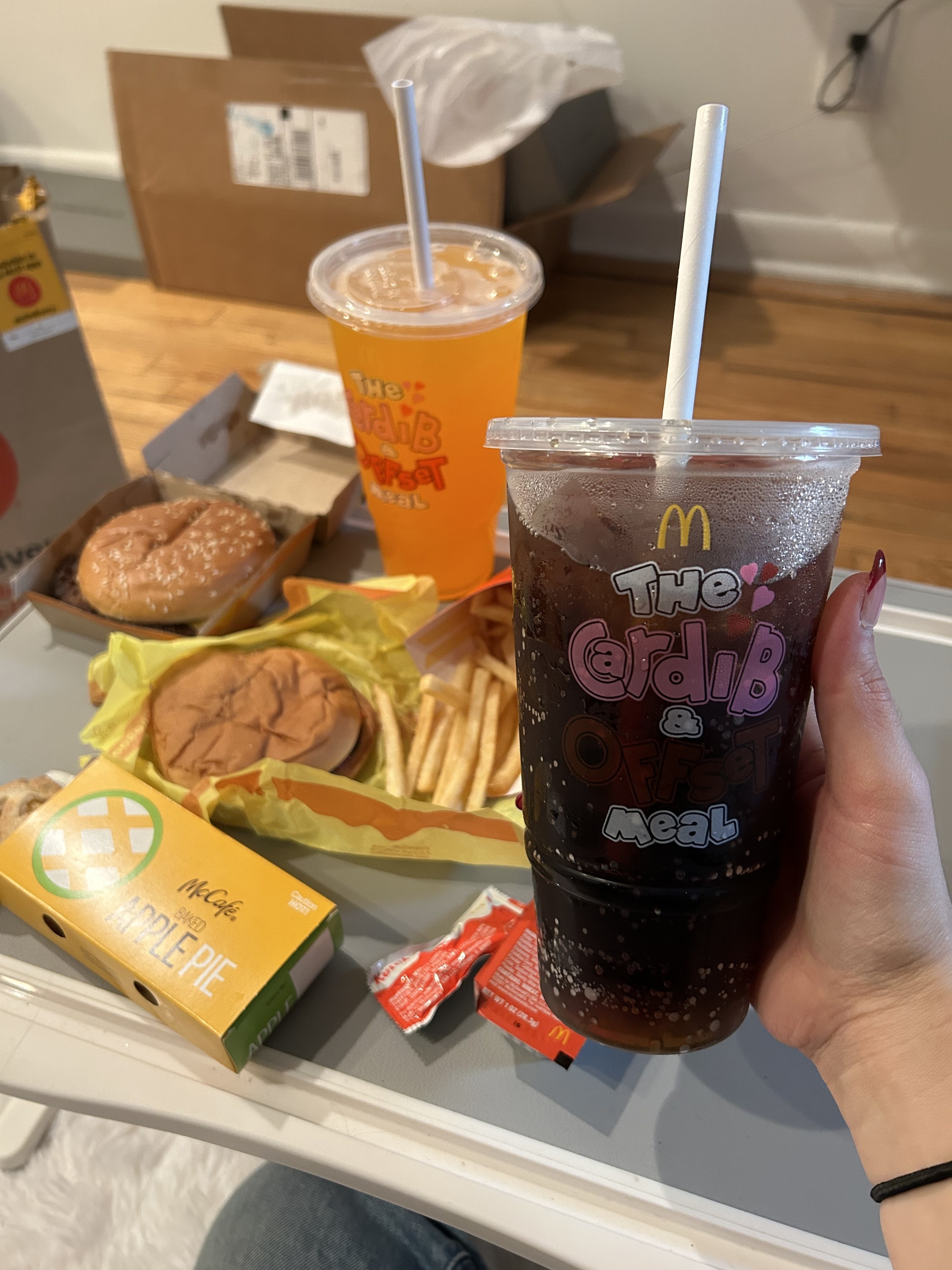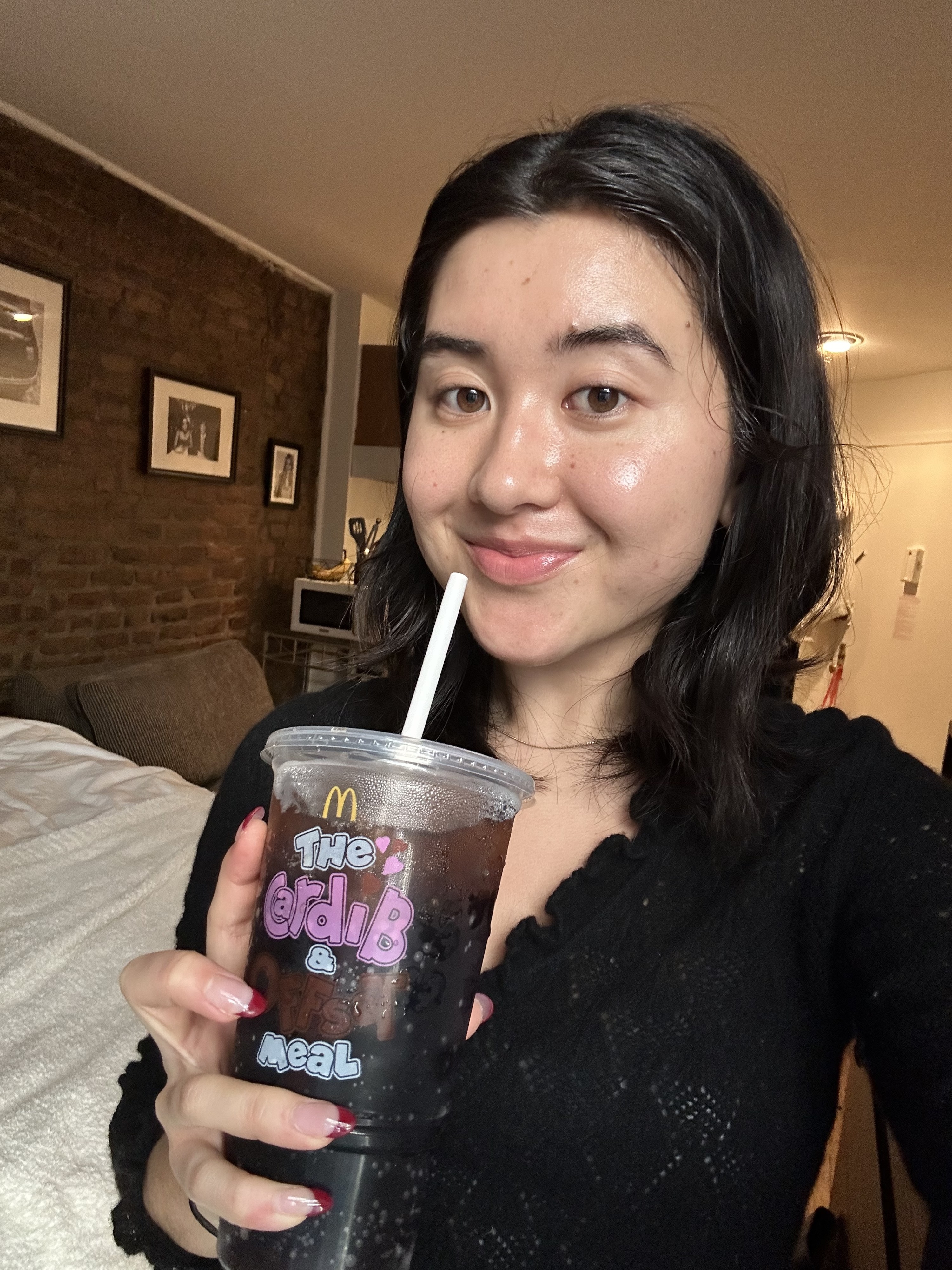 I'm not going to tell you that this is the best fast food I've ever had, because it wasn't. But IDK, I liked this meal for what it was.
You probably won't like this if you don't like McDonald's cheeseburgers to begin with. But if you do, then I'd say you should definitely order it.
Or don't. I'm not getting paid enough to care. 🍟💅
Have you tried the Cardi B & Offset Meal? Let me know in the comments.