Cocaine Bear director Elizabeth Banks presented Best Visual Effects at the Oscars on Sunday with quite a co-presenter: her film's star bear.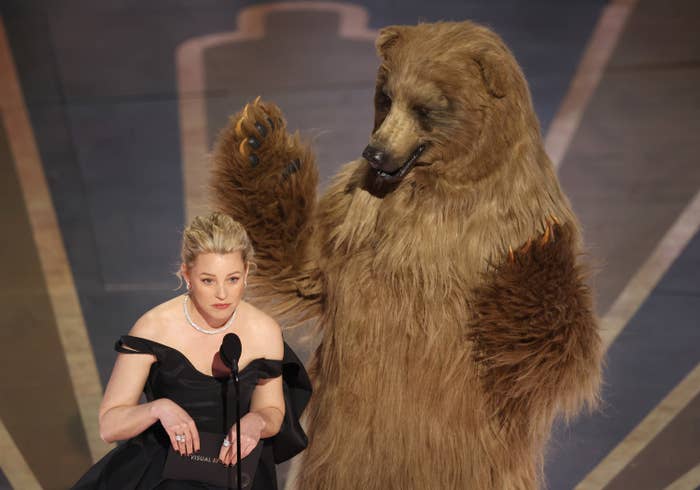 Well, almost. Elizabeth Banks presented alongside a performer in a bear costume, and, as the duo walked to the center of stage, Elizabeth Banks stumbled and blamed it on the bear. 
"He tripped me," Banks joked.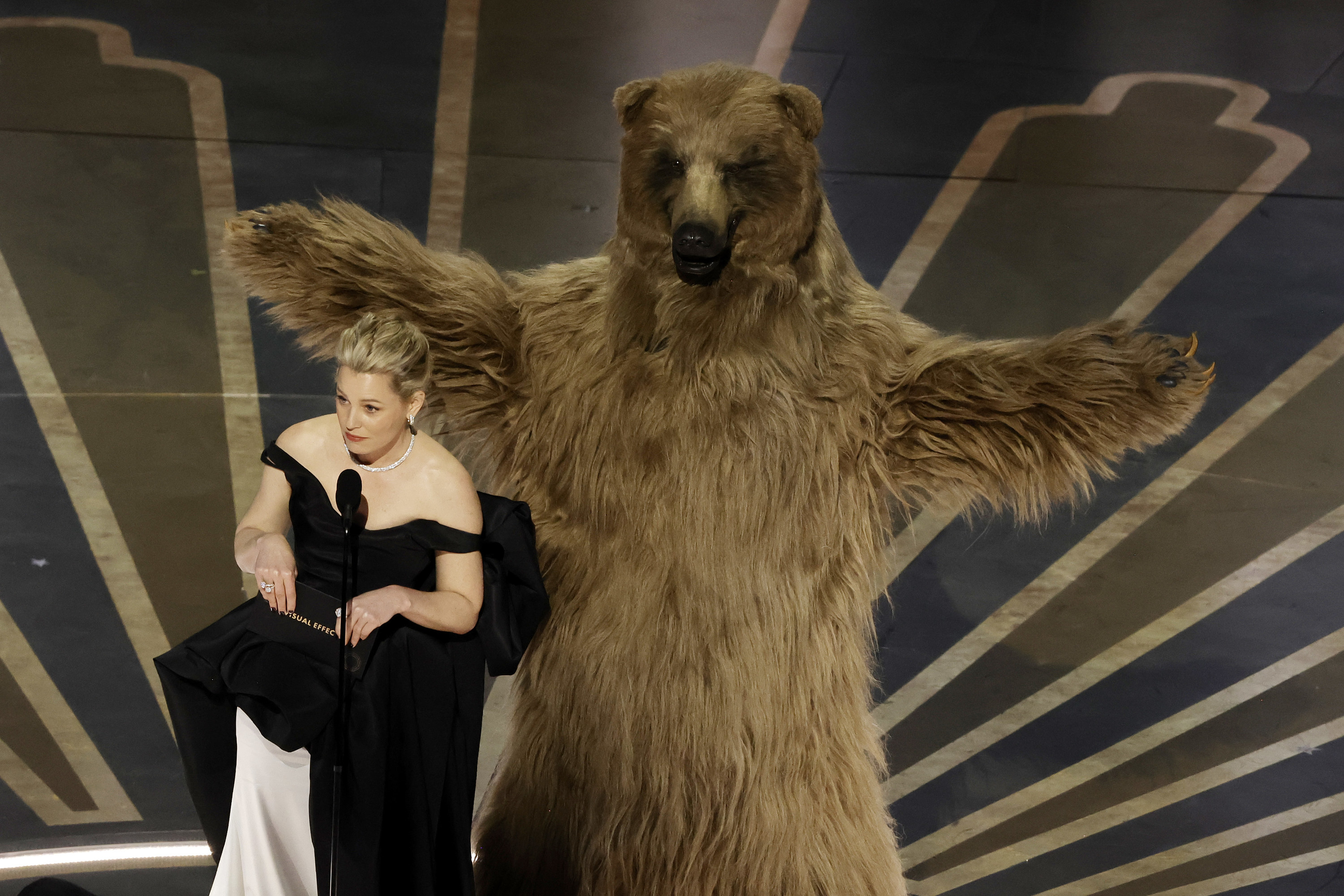 During their introduction for the visual effects award that went to Avatar: The Way of Water, Banks explained that many of the great visuals viewers come from special effects artists and are not real.
However, she provided some important clarification about her new film. "The coke is not real. It's visual effects," Banks said of Cocaine Bear, which was released on Feb. 24 and tells the story of a 500-pound bear who finds and consumes a bag of cocaine that fell off a plane. It's inspired by a true event.
"Visual effects can enhance any story," Banks said. "Without visual effects, Cocaine Bear would have been some actor in a bear suit probably on cocaine." 
The official Cocaine Bear Twitter account got in on the Oscars moment by tweeting, "we made it, mom!"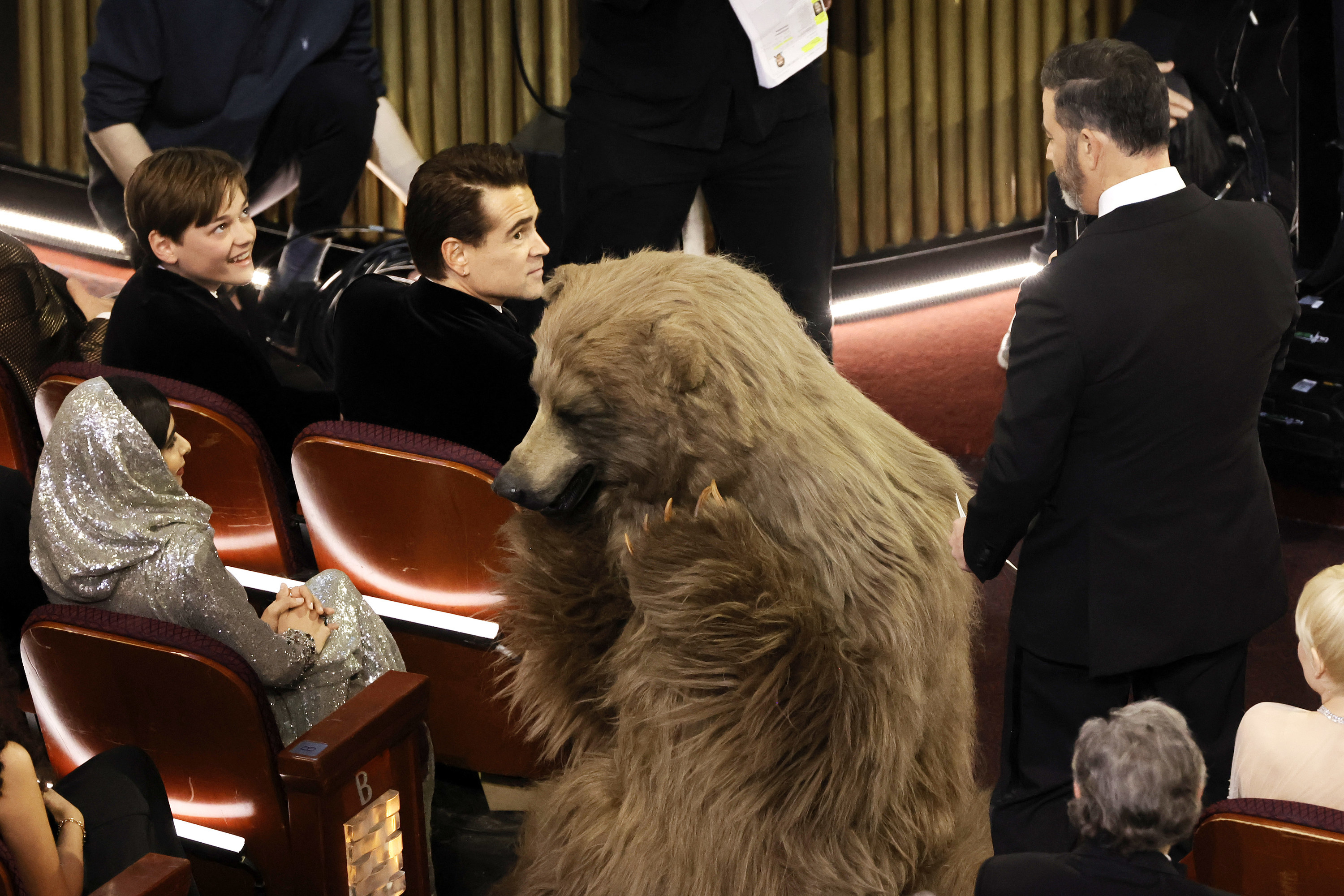 Later in the night, the bear made a second apperance, pretending to bother activist Malala Yousafzai who was seated in the audience.
"Cocaine Bear, leave Malala alone!" host Jimmy Kimmel said.