Hold the phone, Kourtney Kardashian has dyed her hair platinum blonde.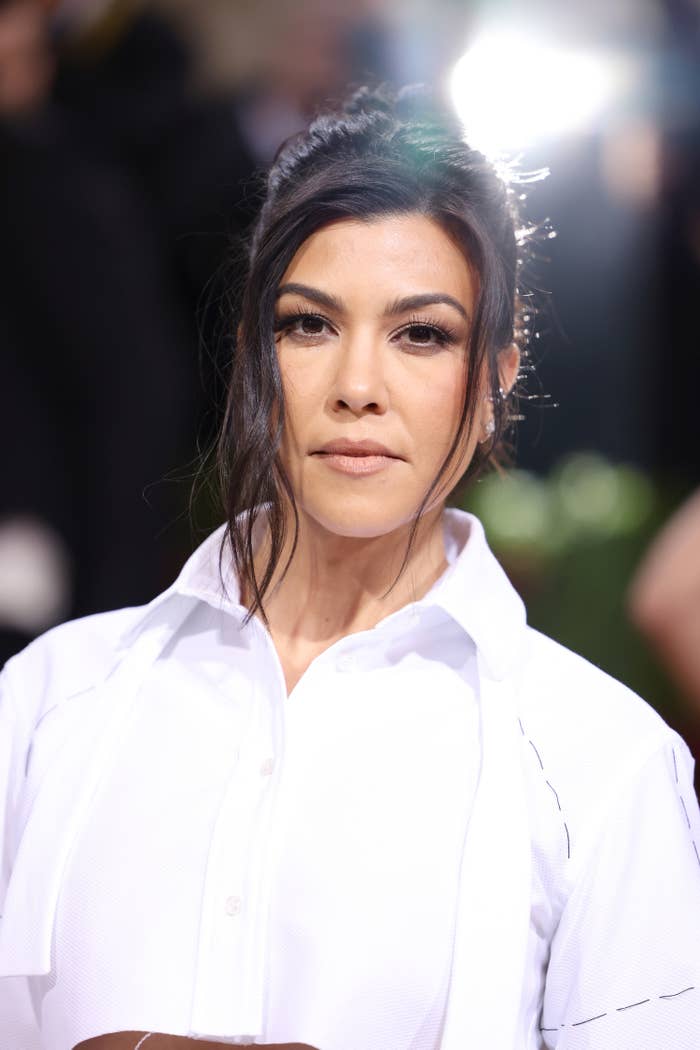 For context, her husband, Travis Barker, recently posted a now-deleted video of him praying with Kourtney before he went into surgery after his ring finger was injured twice while practicing for the Blink-182 tour. Thankfully, the surgery was a success.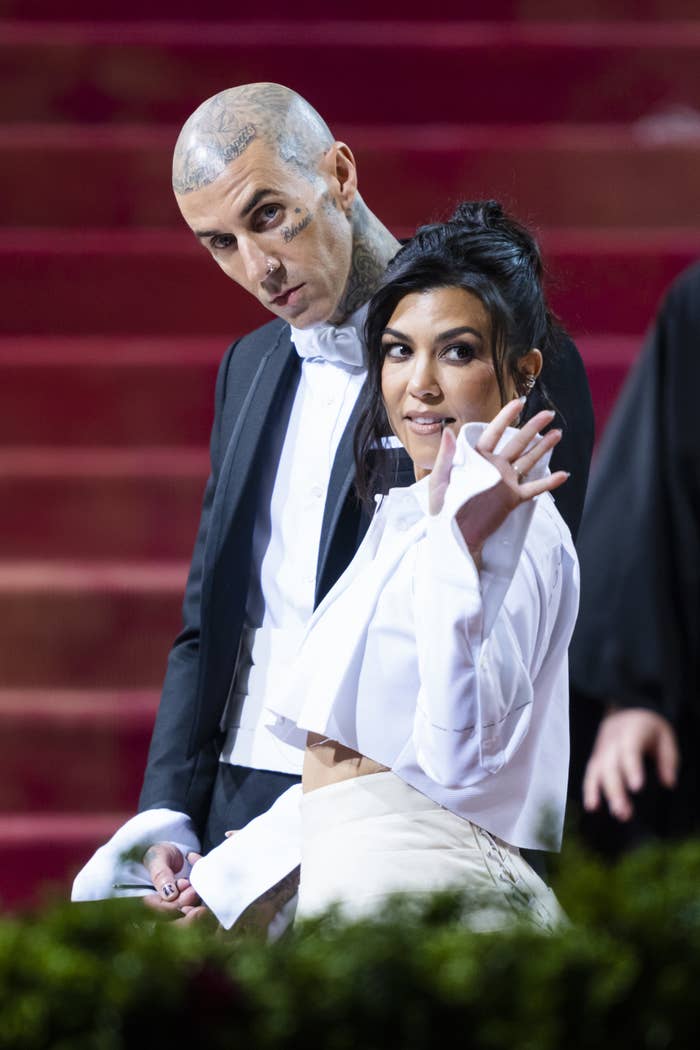 You would be forgiven for not necessarily recognizing Kourtney at first, given that she is usually spotted with dark hair.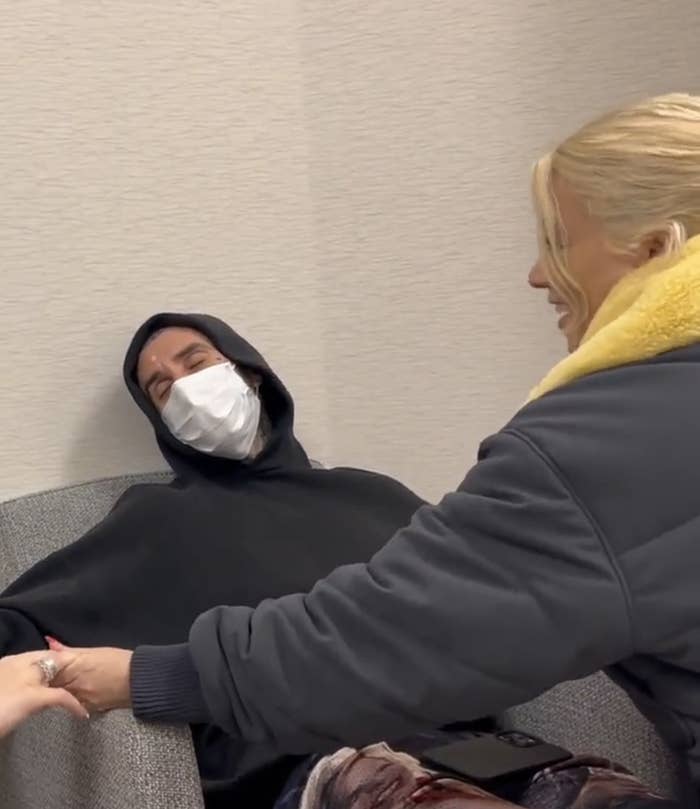 Kourtney was photographed running errands yesterday with a baseball cap and hoodie, suggesting that she's gearing up for a big reveal.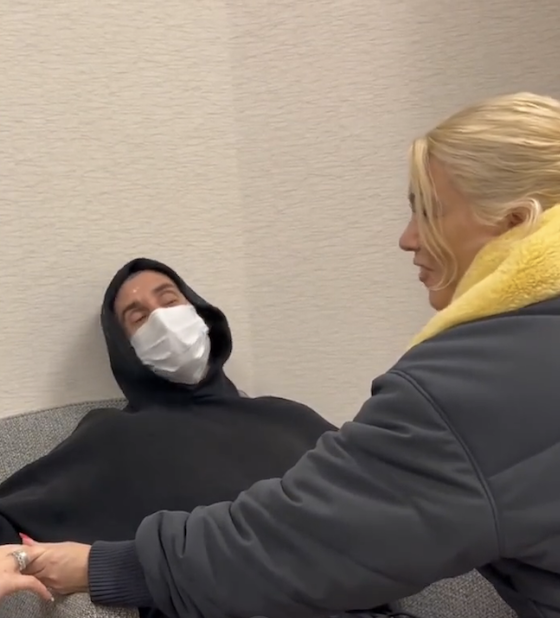 Either way, Kourtney posted an image of her hair being bleached, confirming the dye job.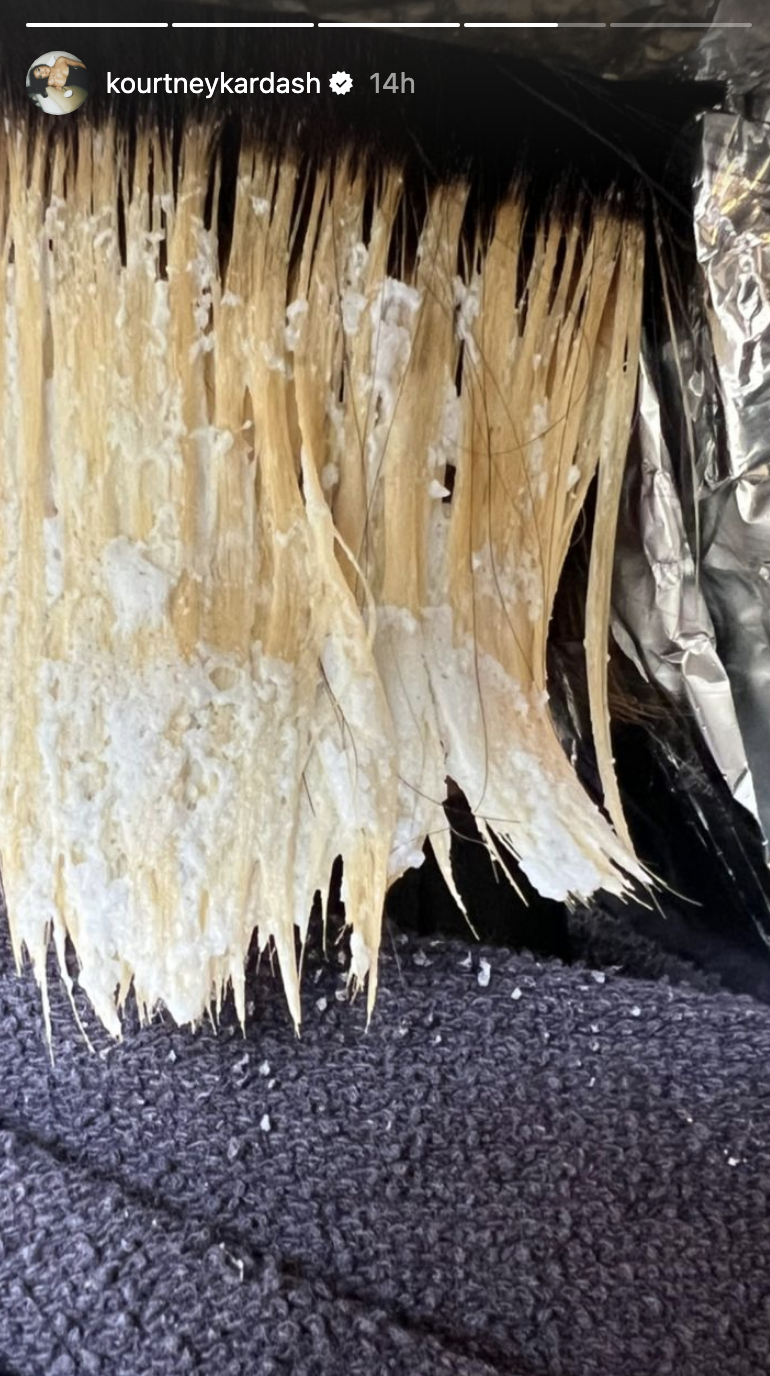 Of course, Kourtney's siblings are no stranger to going blonde — who can forget Kim's speedily done Met Gala dye job?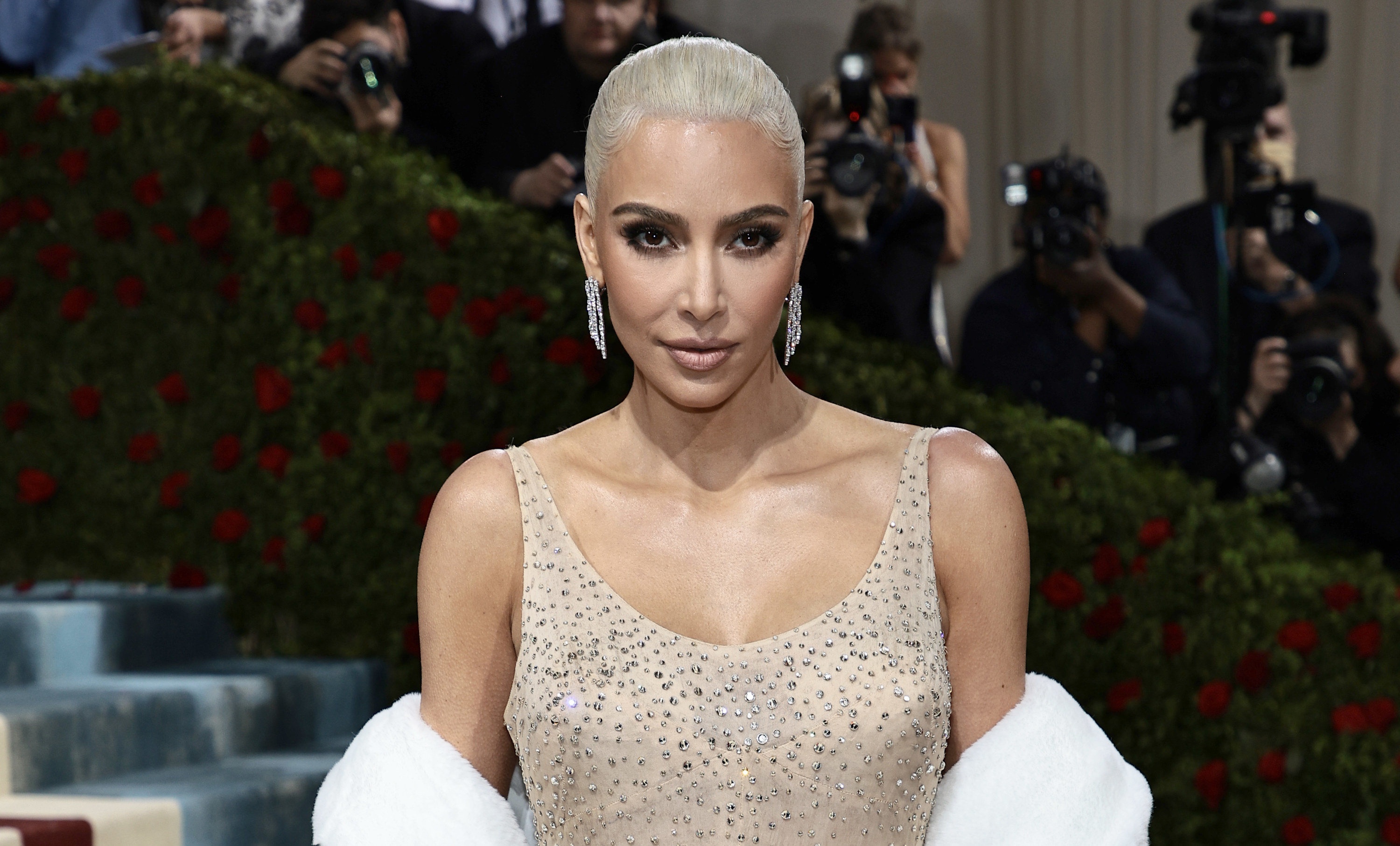 I guess we'll see an official reveal soon!